Is Taylor Kinney Cheering On Gaga At Halftime?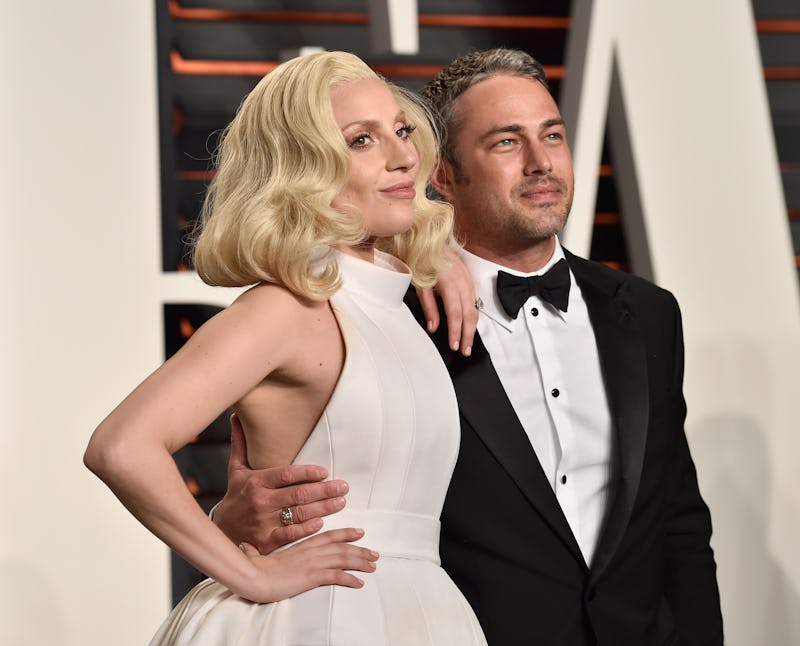 Pascal Le Segretain/Getty Images Entertainment/Getty Images
While the New England Patriots and Atlanta Falcons are facing off in the big game, all eyes were on Lady Gaga during her epic Super Bowl Halftime Show performance. And as millions tuned in at home, Little Monsters may be wondering, is Taylor Kinney at the 2017 Super Bowl? Fans of the former couple can breathe a sigh of relief, because Gaga's ex appears to be cheering her on from the stands. A photo began circulating on Twitter of Kinney with a big grin. He may not be front and center, but that totally looks just like him. Meanwhile, Kinney hasn't posted anything on his own social media page in the past few days.
Update: Fans on Twitter are pointing out that the photo circulating may actually be from the 2015 Super Bowl game. Bustle has reached out to Kinney's rep for comment, but has not heard back at this time.
Earlier: As a refresher, Gaga and Kinney broke up last July. Rumors began circulating that they called off their engagement. Soon after, the "Born This Way" singer spoke out about the split herself on Instagram. Along with a black-and-white photo, she wrote, "Taylor and I have always believed we are soulmates. Just like all couples we have ups and downs, and we have been taking a break." She also urged fans to keep cheering them on. Gaga added, "Please root us on. We're just like everybody else and we really love each other."
It appears that love lives on, at least in some capacity, since Kinney was there at the big game. Gaga and the actor were together for five years before their break, so the fact that they still support one another isn't the least bit surprising.
Although breakups are never easy for anyone — even celebrities — I'd imagine that Kinney showing up at the game meant a lot. It shows they're still there for each other in the big moments. And trust me, the Super Bowl was a major moment for Gaga. You can relive the halftime show in all its glory below.
While it seems like Kinney may have been trying to keep a low profile in the photo (especially with that baseball cap), his presence still matters. And although it's ultimately, of course, up to the pair whether they get back together, this only makes me root for them even more.