Does Taylor Swift's New Song Have Anything To Do With Harry Styles?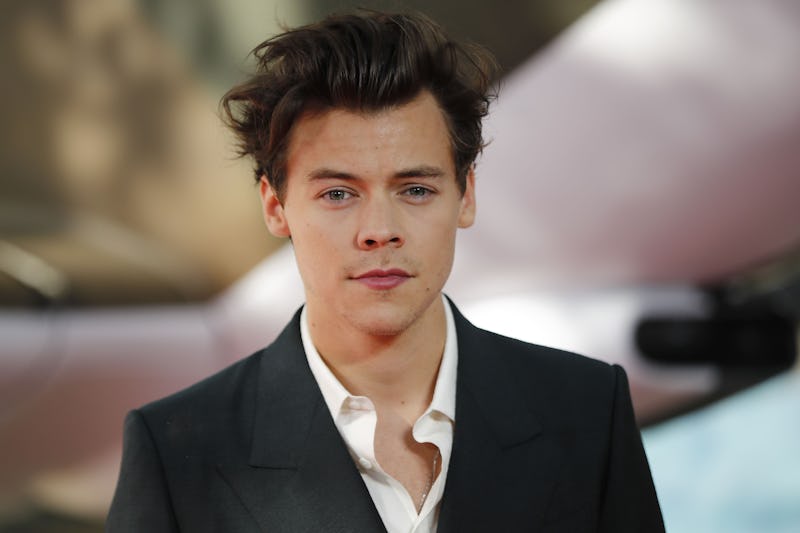 TOLGA AKMEN/AFP/Getty Images
On Saturday night, Taylor Swift surprised fans when she decided to release a preview of her new song "...Ready For It" during an Alabama vs. Florida State football game — followed by the song in its entirety on streaming platforms and iTunes later that same night. As Swift has a — for lack of a better word — reputation of writing songs based of exes, some fans may already be wondering: Is "...Ready For It" about any particular ex? Like, say... did Swift write "...Ready For It?" about Harry Styles, for instance?
While Swift and Styles, broke up in January 2013, yes it has really been four and a half years, that hasn't stopped fans from shipping a possible return to each other, or just enjoying the Swift/"Style" drama. Also, despite the fact that it's been a while since Swift and Styles dated, remember that when Styles released his first solo album only a few months ago, songs like "Ever Since New York" and "Two Ghosts" were rumored to be about Swift. It's possible!
So, back to "...Ready For It?" — a strong departure from Swift's first single off Reputation, "Look What You Made Me Do." What's leading Haylor shippers to renew hope once again? Let's look at the lyrics. The biggest clues that "...Ready For It?" is about Styles comes in the first verse: According to Genius, Swift sings, "Some, some boys are tryin' too hard/He don't try at all though/Younger than my exes but he act like such a man." I don't know about you, but of all the guys that Swift has dated, Styles to me seems the most OK with being himself and not trying to change who he is.
But, it's the last line that really supports the theories that "...Ready For It?" is about Styles. Besides 22-year-old Conor Kennedy, who Swift dated before Styles, in 2012, Styles is by far the youngest of Swift's exes. The rest of Swift's noteworthy exes are much older, such as Calvin Harris at 33 and Jake Gyllenhaal and Tom Hiddleston both 36. Even Joe Jonas is 28.
So, it seems plausible. But, unfortunately, while this evidence might point to Styles, "...Ready For It?" is more likely about Swift's rumored current boyfriend Joe Alwyn. At 26, Alwyn is younger than Swift and they supposedly began dating this past spring, while Swift was recording Reputation — giving Alwyn plenty of time to inspire a track or two on Swift's new album. Swift has also been treating this relationship differently than past ones, keeping it much more private and moving much slower. The title "...Ready For It?" could be in reference to her hesitation to jump into another relationship.
While we will undoubtedly never get a true confirmation of who "...Ready For It?" is about, sorry Haylor shippers, but Alwyn is looking like the inspiration here.