Hookup Culture Is A Myth — Here's What Millennials Are Actually Doing On Dating Apps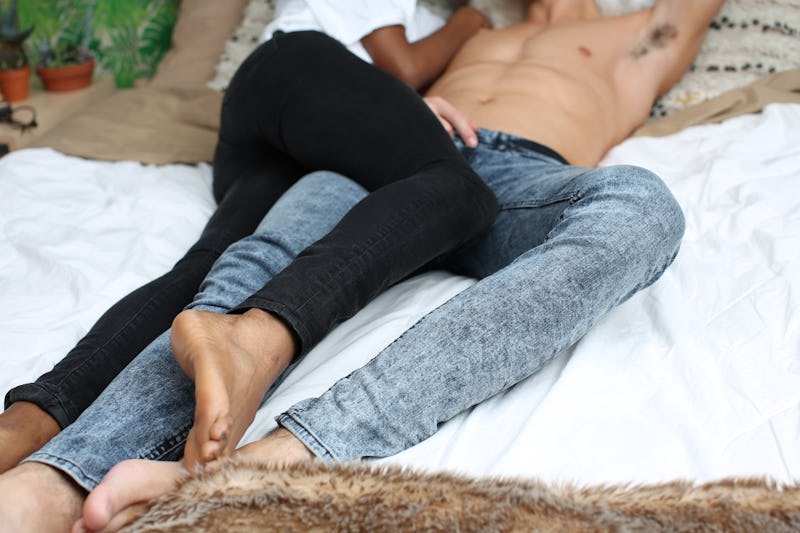 Ashley Batz/Bustle
People love to talk about how bad Millennials are at dating and relationships. Their argument, essentially, is that our dating app fixation is causing us to become too hookup-driven and afraid of commitment. Sure, we might still be absorbed in our dating apps, but is the hookup culture as prevalent as it seems? According to a new survey of 3,500 Millennials by ABODO Apartments — an online apartment marketplace for college students — hookup culture might be on its way out. Their research found that less than nine percent of Millennials said they're specifically using dating apps to look for hookups, which kind of contradicts most people's key criticism of dating apps.
"People want to villainize dating apps for the change in dating culture, however dating apps weren't the cause of the behavioral shift, they're simply a tool that makes it more convenient to pursue one's interests," Damona Hoffman, certified dating and relationship expert, tells Bustle. "Statistically, Tinder isn't a hookup app at all. It's a chat app that allows you to connect with singles but doesn't necessarily lead to more casual connections than most people are making offline."
Do people use Tinder to find hookups? Of course, and there's nothing wrong with that, but that's not the actual intention for most people — and that's pretty telling of our mindset about relationships. Here are six other stats that prove the hookup culture might not be as pervasive as we think.