Jay Z Wants To Bring Trayvon Martin's Story To TV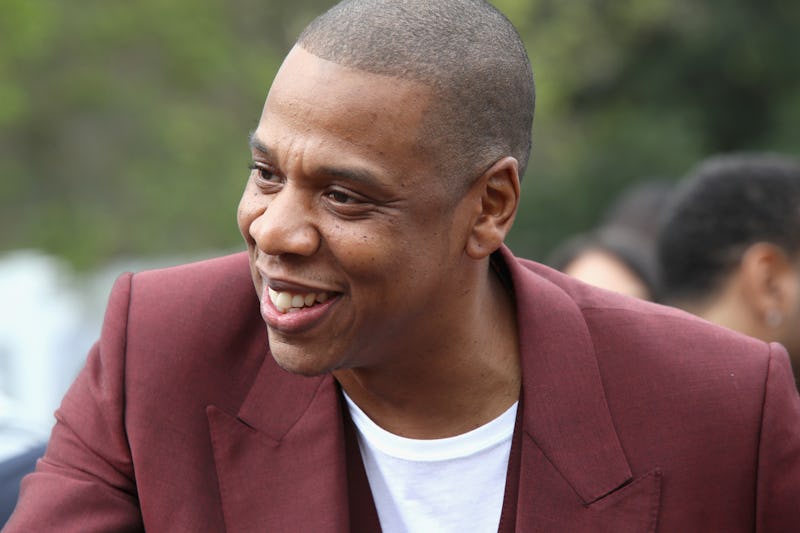 Ari Perilstein/Getty Images Entertainment/Getty Images
Right on the tail end of the success from his TIME: The Kalief Browder Story docuseries, it's been announced that Jay Z is working on a TV series and film about Trayvon Martin and the high-profile court case following his death, according to Variety. Besides the obvious link being Hov, both docuseries fall under the mogul's two-year deal with the Weinstein Company to produce a series of film and television projects. It looks like the husband and father has no plans of slowing down with his inspirational storytelling, and a powerful docuseries on Martin is no exception.
But Jay Z wasn't the only one interested in bringing Martin's story to the small screen. Variety reported that the rapper and his production partners were in a bit of a bidding war with industry honchos Fox Searchlight, Universal and Will Packer, and Ted Field — to name a few. However, Jay Z having the co-sign of Martin's parents — Sybrina Fulton and Tracy Martin — reportedly helped ultimately seal the deal.
As you may recall, Martin's death sparked national outrage after the unarmed, black 17-year-old was shot and killed by George Zimmerman, a 28-year-old neighborhood watchman, in Florida in 2012. Zimmerman's claims of shooting Martin in self-defense were heard by the jury, and resulted in him being acquitted of a second-degree murder charge. The shooting and case marked a crucial time in the country's race relations, inciting a slew of protests and birthing the Black Lives Matter movement.
To help with retelling Martin's story, Jay Z and the Weinstein Company bought the rights to books Suspicion Nation: The Inside Story of the Trayvon Martin Injustice and Why We Continue to Repeat It by Lisa Bloom, and Rest in Power: The Enduring Life of Trayvon Martin written by his parents, Fulton and Martin. It is also being reported that Jay Z has plans to present the story to the world in a six-part series — as he did with Browder's amazing documentary.
According to Variety, the Weinstein Company has confirmed that the production deal with the legendary rapper is, indeed, in the works, but did not provide a comment specifically on the project.
I seriously can't think of anyone better to bring Martin's story to television than Jay Z. And although he's wildly successful now, he understands firsthand what its like to grow up black in America — something that many of the industry's suits can't necessarily grasp. Browder's docuseries was absolutely beautiful. And if the upcoming project's style is anything like the latest, we can expect to have another powerful and captivating television experience.