These Are Just SOME Of The Standouts From Jordan Peele's 'Twilight Zone' Revival Cast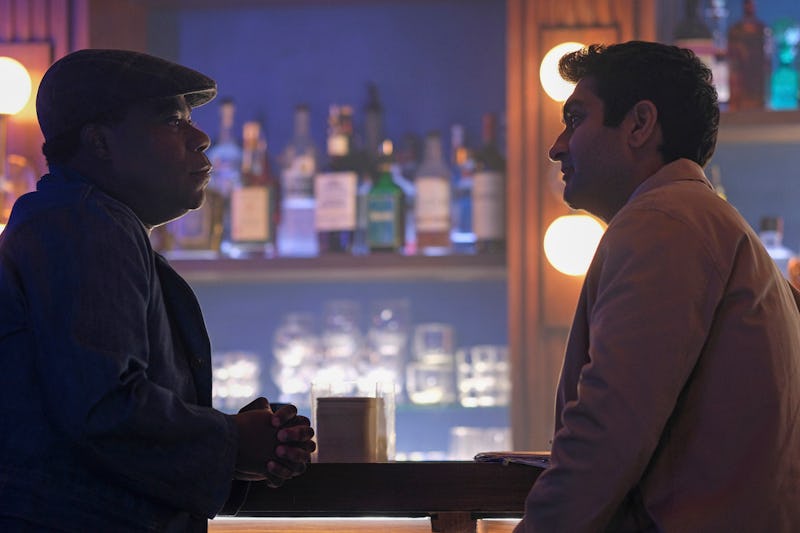 Robert Falconer/CBS
Jordan Peele may be all the star power that is needed for his Twilight Zone reboot on CBS All Access to be a success. But that didn't stop the director of Get Out and Us from assembling an epic cast for The Twilight Zone revival. Like the creator of the original Twilight Zone, Rod Serling, Peele will host and narrate each episode. But besides him, more than 30 notable actors have already been attached to the reboot of the 1959 sci-fi anthology series. So while no one would willingly want to enter the Twilight Zone, the cast of the 2019 version will certainly lure you in.
Over the course of its five seasons, the original Twilight Zone featured tons of notable performers, like Robert Redford, William Shatner, George Takei, Dennis Hopper, Robert Duvall, Burt Reynolds, Carol Burnett, and Ron Howard. But when they appeared on the show, most of these (predominantly white male) actors were nowhere as famous as they would turn out to be. Peele's cast is much more well known and diverse than the original, which is only fitting for a 2019 revival.
The series premiered on April 1 with two episodes and following that, one episode will drop each Thursday, starting on April 11. And as you can see from the below list of selected cast members, The Twilight Zone stars are sure to please a 2019 audience — even if what their characters will go through is a little less delightful.