Kendall Jenner Opens Up About Her Dream Wedding Plans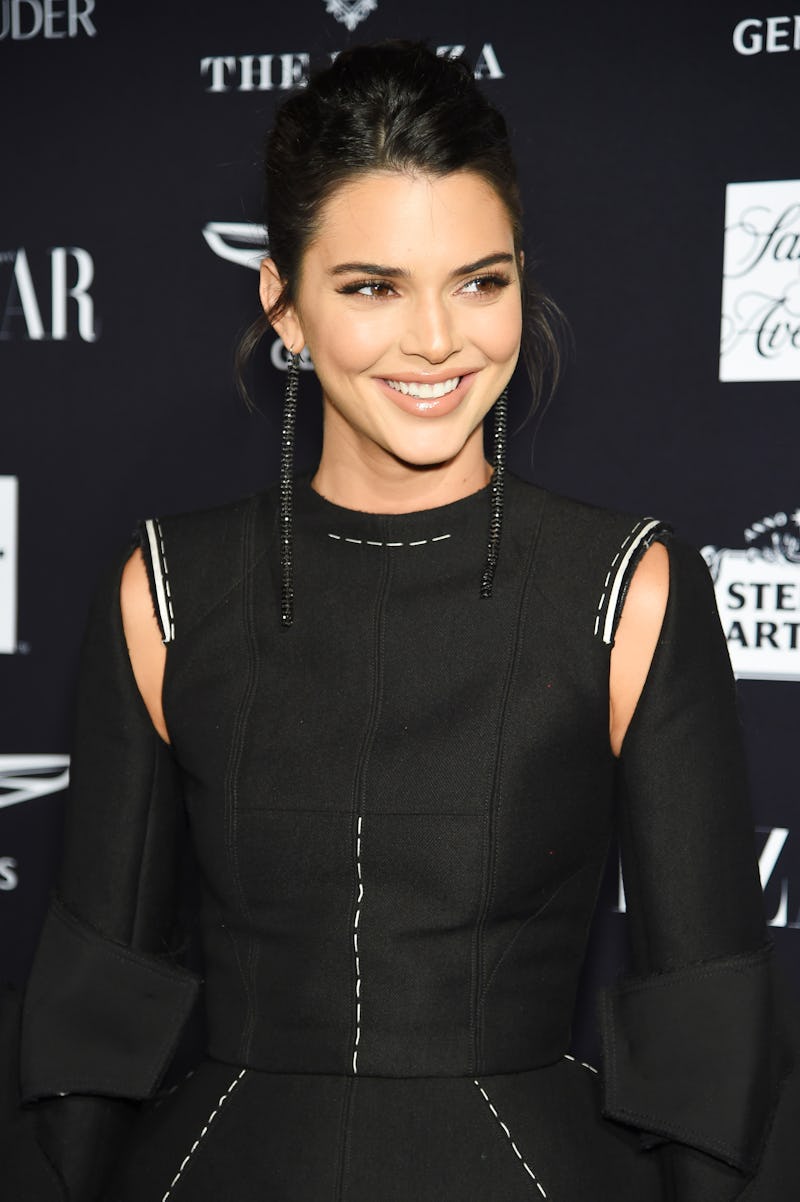 Dimitrios Kambouris/Getty Images Entertainment/Getty Images
While other members of the Kardashian-Jenner brood have thrown some famously extravagant weddings, don't expect a lavish ceremony from Kris Jenner's second youngest kid. On Sunday's episode of Keeping Up with the Kardashians, Kendall Jenner said she would rather elope to city hall than plan some giant to-do. She also said she does want to get married one day, but hold your horses: Kendall does not know who she will marry when/if the time comes. We're keeping up with the hypothetical.
While filming a KUWTK scene with hairdresser and trusted Kardashian-Jenner pal Jen Atkin, Kendall opened up about her dream wedding plans. The model made it pretty clear that she would like to do something along the lines of Atkin and Mike Rosenthal's elopement rather than, say, the Kimye wedding extravaganza. "I literally want to run to the city hall and get married and just be like, 'F*ck it, let's go right now,'" Kendall told Atkin. "Just like, spur of the moment."
Love it. Big weddings can be awesome, but they aren't for everyone; if there is one thing you can take away from a Four Weddings marathon, it's that the idea of a "dream wedding" varies from person to person. (Oh, and don't serve your guests under-cooked food. Yeah, yeah, food borne illness is a concern and all, but more importantly, you don't want to lose points. There's a free honeymoon on the line!) You could be an incredibly wealthy supermodel who is part of a super famous family and could totally have a massive wedding bash if you wanted, but if you don't want to have that massive wedding bash? Live your truth and listen to your heart, you incredibly wealthy supermodel.
Again, Kendall has no idea who will run to a city hall with her, but she does know she would like her wedding to be a breezy and spontaneous event. She explained to Atkin,
"I don't have a type — you cute, you cute. Like, who am I going to marry? A piece of advice that my dad always told me is that in a relationship, when you meet someone young, the hardest thing to do is change with them."
Atkin advised she wait until her late 20s before getting hitched, and then wondered if the institution of marriage seems too "old-fashioned" to people from Kendall's generation. Kendall said this is not the case, adding that she would like to get married.
As has been pointed out time and time again, Kendall is an incredibly private person; talking about her love life on camera or in interviews is very rarely her thing. And she will say as much is true. When the question of whether or not she has a boyfriend came up in an April 2018 interview with Vogue, Kendall replied, "I like my private life." According to Vogue, she paused and then added, "Yeah . . . no. I'm happy. He's very nice. I have someone being very nice to me."
Kenny may never give us all the deets, but that's OK. As long as she's happy and steering clear of under-cooked food, all is well.