Kim Kardashian's Insurance Company Is Suing Her Bodyguard For $6M Over The Paris Robbery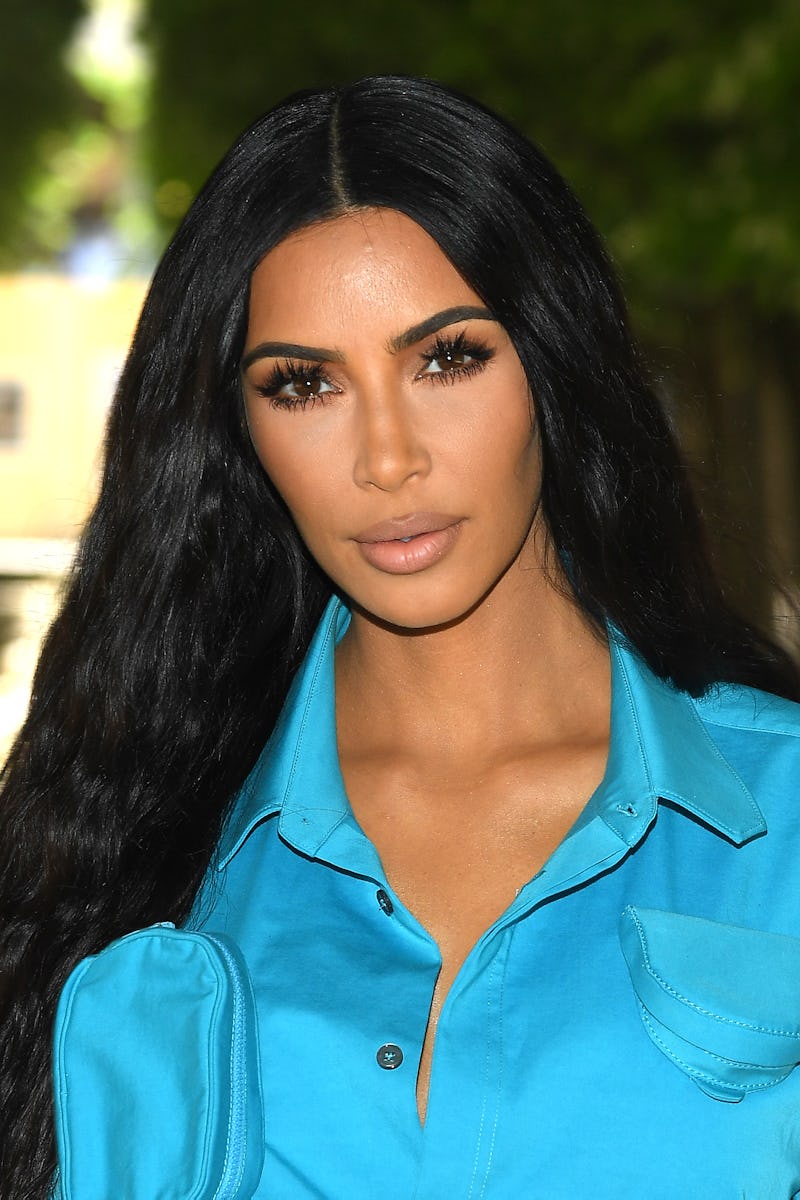 Pascal Le Segretain/Getty Images Entertainment/Getty Images
It's been two years since Kim Kardashian was robbed at gunpoint during a visit to France for Paris Fashion Week, but now, it seems there's a new development in the story. According to TMZ, Kardashian's insurance company is suing her former bodyguard and his security company for $6.1 million, the amount of money they paid out to replace her stolen jewelry. (Bustle reached out to Kardashian's rep for comment, but did not receive an immediate response.)
TMZ reported that bodyguard Pascal Duvier and security company ProtectSecurity are named in the suit, which claims that the breaches in security are what led to Kardashian's robbery. (Bustle reached out to email addresses appearing to belong to Duvier and ProtectSecurity, but did not receive an immediate response.) The insurance company — American International Group (AIG) — also alleges that Duvier didn't correct areas at the hotel she was staying at that left opportunities for a robbery, including a missing lock on the front gate to the courtyard and an intercom that wasn't functioning the night of the incident. In the suit, AIG said that these breaches should have been found and fixed by Kardashian's security.
AIG also claimed that the concierge, who unlocked Kardashian's door for the robbers when held at gunpoint himself, should have had security as well. Although AIG has already paid out Kardashian's insurance claim, they are looking to recoup the damages through this suit, which Kardashian herself is not involved in.
According to documents obtained by People, AIG claimed that Duvier and the security company "negligently, carelessly, and/or recklessly performed their protection, security, monitoring, inspection, and/or surveying of" Kardashian and the hotel, and that they should have known they needed to use the "skill and care reasonably expected of those in this industry."
Duvier and his team didn't just work for Kardashian, but for the rest of her family, including Kanye West. According to Daily Mail, Duvier was reportedly out with Kardashian's sisters when the robbery occurred since he works for the entire family and Kendall Jenner and Kourtney Kardashian were at a nightclub called Arc. In November 2016, one month after the robbery, reports surfaced that Kardashian and her family were no longer using Duvier as a bodyguard, although days after the incident, he was seen working at West's Saint Pablo tour.
At the time, People confirmed that Duvier and the Kardashian family had parted ways, reportedly because Duvier had "reassigned" himself so that Kardashian could hire a new security team. A source close to the situation told the magazine:
"Pascal no longer works for Kim and Kanye, but he wasn't fired. He instead reassigned himself to another family for professional reasons. Pascal thought that he did let down Kim and didn't do his job properly in Paris. They all agreed that it was better for Kim and Kanye to hire a completely new security team."
After the robbery, Kardashian gave a firsthand account of what happened that night on an episode of Keeping Up With The Kardashians, although filming for the show was temporarily put on hold after the incident occurred.
According to Mirror, Duvier and AIG haven't yet responded to the lawsuit, and so far, Kardashian has yet to comment on the proceedings herself.