Here's The One Thing Kim & Kylie NEVER Discuss When It Comes To Their Makeup Brands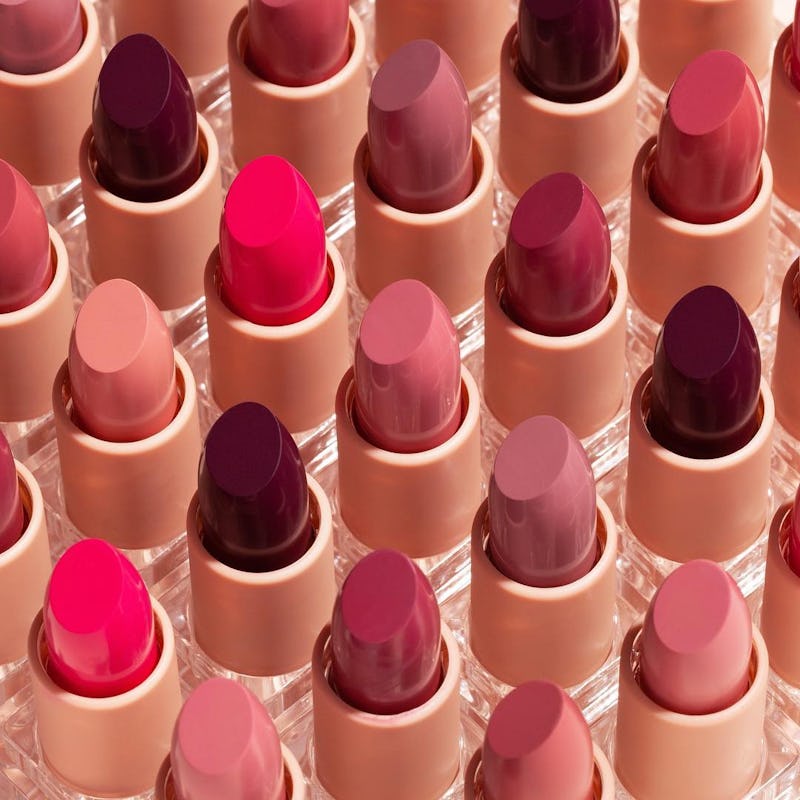 Courtesy KKW Beauty
Kim Kardashian West wants people to know that KKW Beauty and Kylie Cosmetics are totally different things — and for good reason. KKW Beauty has new collections and products (take her latest Classic Blossom collection, for example) launching consistently — and all of those products are specifically aimed at the KKW Beauty customer. But as Kardashian West tells Bustle in an interview, this doesn't mean that she and Jenner don't discuss their brands. They simply know that they are marketing to different people.
"Kylie and I will talk about what products we have launching, and if we have, you know, concealers coming out at the same time," Kardashian West says, noting that talking about projects and avoiding overlap is something she does with all of her family — most of whom have one project or another in the works at any given time.
But when it comes to formulas, Kardashian West says that stays completely, 100 percent separate, describing it to me as "not part of the equation" when it comes to their discussions about product.
"We never really go over formulas. We make sure that we know our formulas are different and we have different needs," Kardashian West tells me. "I wanted to do three steps to have it be conceal, bake, and brighten, 'cause that's what I really did [with my makeup]."
Conceal, bake, and brighten refers to Kardashian West's love for contouring and brightening using concealer and highlighter — plus a powder to set, or "bake." These are steps that Kardashian West says have been in her routine forever.
When it comes to her newest launch, the Classic Blossom collection, Kardashian West knew everything she wanted way in advance much in the same way that she always knew she wanted products that conceal, bake, and brighten.
The actual products in the collection came quite easily to the makeup mogul. The berry-hued line includes a 10-shade eyeshadow palette, three blushes, eight creme lipsticks, and three lip liners rounding out the collection.
"I knew that this wanted to be my kind of burgundy plum palette, and then I was stuck on the name," Kardashian West explains.
The name however, was a bit trickier, with Kardashian West eventually landing on Classic Blossom, inspired by her love of Japan and cherry blossoms. Still, though, Kardashian West tells me the line was much more about wearability, quality, and color options than the name.
"It was more just finding a collection of like, these plums and burgundys and pinks that were still really soft and wearable and easy to use," Kardashian West says when discussing whether the name of the collection inspired the products or vice versa.
As for what's next for KKW Beauty, Kardashian West hints that there is a birthday collection in the works. With her 38th birthday coming up on Oct. 21, more details about the new launch are bound to be announced soon, but in the meantime we have a few tiny clues to hold onto.
"It's gonna be definitely different than what KKW Beauty is used to, in terms of color and products," Kardashian West explains. Now that's something to celebrate.