This Series Of 'Love Island' Has Delivered The LOLs As These Memes Prove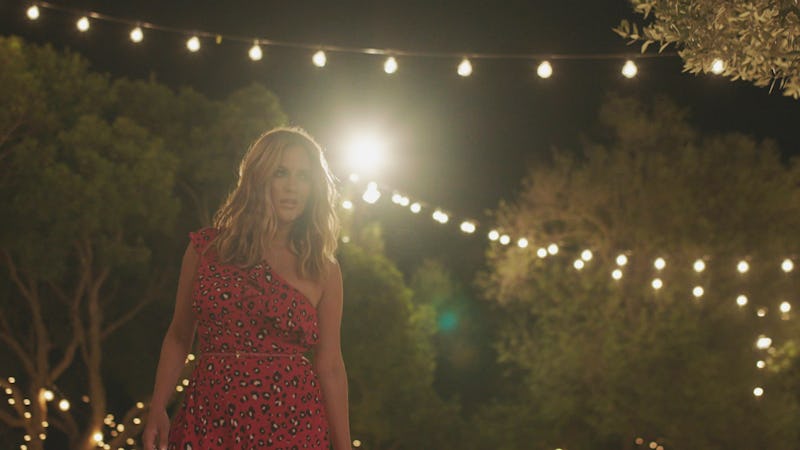 Love Island/ITV
Love Island 2018 has been a marathon in multiple ways. More contestants than I can count, more coupling ceremonies than I care to remember, and a thoroughly inordinate (and not altogether fair) use of the word "loyal." While the show's been through its ups and downs this years, there's been one thing you can always rely on: Love Island tweets and memes.
The people sitting at home have so often brought the drama where it's been lacking in the villa, or delivered the home truths viewers were collectively screaming at their television. From Wes' infamous forward roll into the Beach Hut chair, to Georgia's Loyal Navy, to the many, many Danny Dyer jokes, is this the season of the great meme?
Well, the final definitely didn't disappoint when it came to top quality meme content. Going into the final, there were four couples left remaining. Jack and Dani, Wes and Megan, Laura and Paul, and Josh and Kaz. Of that quartet, there's no denying that Jack and Dani were the early front runners and the favourites to win. But did they get out the gate too early? Needless to say, people were taking sides online, and there were more than a few viewers who were fuming at the prospect of victory being snatched from their jaws so close to the finish line.
A lot of memes focused on those very emotional speeches the contestants made to each other in the first segment of the show. Predictably, Jack and Dani were the centre of attention.
Others focused on how Danny Dyer might be handling it all. Spoiler alert: we actually know, as he just posted on Instagram stories professing his support for his daughter.
Though, not everyone was convinced.
There was plenty of all round love for the emotion on display.
Some singled out Kaz and Josh for particular praise.
Others were just preoccupied with what their life after Love Island would look like.
Others were unimpressed with Laura and Paul finishing second, in front of Wes and Megan, who finished fourth, and Josh and Kaz, finishing third.
Some people were very confident on which way it would go.
And then came the final reveal. Unsurprisingly, after leading for pretty much the entire series, Jack and Dani were crowned Love Island winners 2018. After they followed in the footsteps of Kem and Amber in 2017, and Nathan and Cara in 2016, some were drawing some cheeky comparisons about what it takes to win the show.
Once the vote was announced, the memes started rolling in. People were getting very emotional about the result.
Others were completely unsurprised — and who can blame them, it was sort of on the cards for ages.
What a series. I can't believe there's a whole 12 months before we do it again. Luckily, on Sunday night we've got Love Island: The Reunion to look forward to.