How This Real-Life Missing Flight Inspired 'Manifest's Big Mystery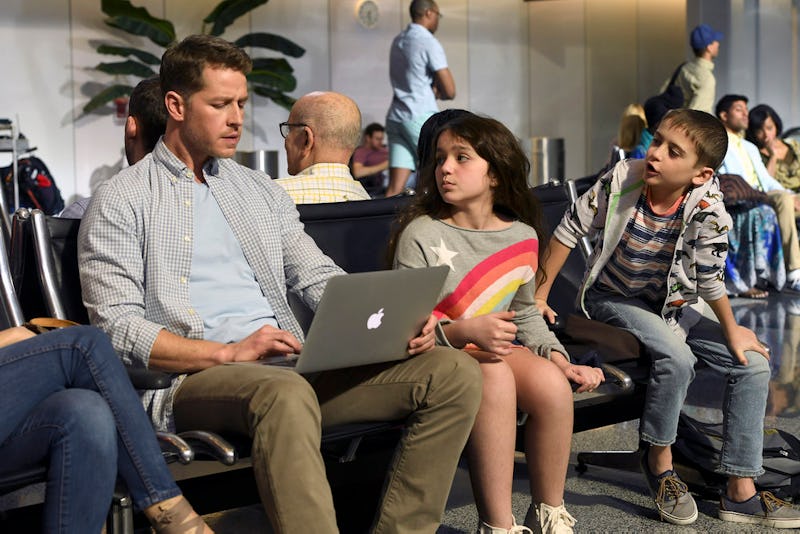 David Giesbrecht/NBC/Warner Brothers
NBC's Manifest may be set in 2018, but rest assured: Montego Air and Flight 828 aren't real. That's great news for anyone hoping to travel to or from Jamaica's Montego Bay without time-hopping into the future. It's less great for those who may have been wishing to pick up some of those psychic powers.
In Manifest, a group of passengers are en route to New York on Montego Air Flight 828 when they hit a patch of turbulence. They land unscathed, only to learn that, while it felt like they were only in the air for a few hours, it's actually been five years, and they've been presumed dead the whole time. In the premiere's final moments, their plane explodes, seeming to hint that any explanation went up in flames with the fuselage itself. The plane clearly plays a big role in the series, so it makes sense that the creators went with a fictional airline to avoid any real life comparisons (or potential lawsuits).
That being said, there have been planes that went missing in real life, like Malaysia Airlines Flight 370, which disappeared without a trace in 2014. In fact, it was the world's fascination with that flight that helped Manifest make it to screen.
"I pitched [Manifest] around [a decade ago], nobody wanted it," series creator Jeff Rake told SYFY. "Then, seven years later, [Malaysia] Airlines happened and suddenly my crazy idea felt a little more real, a little more relatable, in the context of [Malaysia Airlines], suddenly people were interested."
Plus, Montego Air is far from the first fictional airline to be featured on TV. ABC's Lost, which also revolved around a mysterious missing plane, followed the fictional Oceanic Airlines Flight 815. And according to IMDB, Oceanic Airlines is kind of the fictional airline of choice: It's been mentioned in Castle, Buffy the Vampire Slayer, Alias, Fringe, and more.
Other fictional airlines include Jackpot Airlines from Fox's short-lived sitcom LA to Vegas, and, as noted by Just The Flight,The Simpsons' Crazy Clown Airlines and Breaking Bad's Wayfarer 515, which crashed in Season 2. (For the record: Wayfarer is a real travel site, but not a real airline).
According to Travelocity, Jamaica's Montego Bay does have its own real-life airport called the Sangster International Airport, which offers nonstop flights to New York just like the one taken in Manifest. But none of the planes are operated by companies with names even close to Montego Air. Per Caribbean National Weekly, there was once an airline called Air Jamaica, but it was acquired by Caribbean Airlines in 2011 and ceased operations in 2015. Today, as Travelocity shows, a majority of Montego Bay to New York flights are operated by well-known airlines like JetBlue, United, and Delta — although Caribbean Airlines runs some, too.
In the end, it's probably for the best that Montego Air isn't real, because it lets fans speculate to their heart's content about what happened to Flight 828... without dragging any real companies into the fray.