If You're One Of These 3 Signs, This Mercury Retrograde Will MAJORLY Affect Your Love Life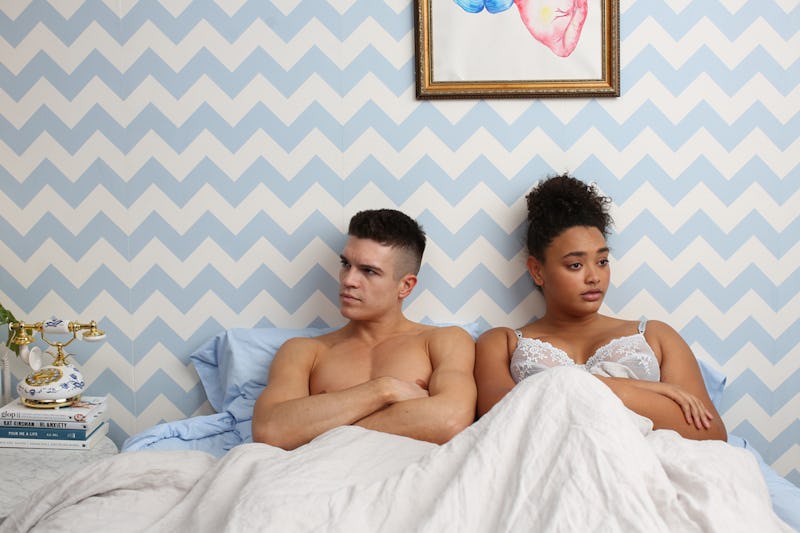 Mercury is in retrograde once again, so if you thought the start of spring would be nothing but smooth sailing, there's a good chance that you were sorely mistaken. The March 2018 Mercury retrograde will run from March 22 to April 15, so for the next few weeks, we'll all need to be on our guard when it comes to the main thing that Mercury retrograde notoriously messes with — our communication skills. And because good communication is so important to making relationships work, it begs the question: how will this latest Mercury retrograde affect our love lives?
"Mercury is the planet associated with three main themes in our lives — communications, technology and travel," Jaye, an astrologer at Gifted Astrology, tells Bustle. "This Mercury Retrograde will be in Aries, the sign of action and the assertive self, so people will be putting their own priorities first during this transit. During this retrograde other people's motivations may seem highly selfish, so if that comes up, take a deep breath, get the facts straight and say namaste to yourself before you open your mouth."
We're all a little selfish from time to time, but during this Mercury retrograde, you might notice that there's selfishness abound — including within your own relationships, too. The good news? Mercury retrograde doesn't really have the power to destroy our earthly relationships: we just have to remember to be extra careful in how we interact and communicate during this time. Here are the three signs whose love lives will be most affected by the March 2018 Mercury retrograde — so they should tread extra, extra carefully.