Arie Is Part Of A 'Bachelor' Trend That Could Make The Show More Sucessful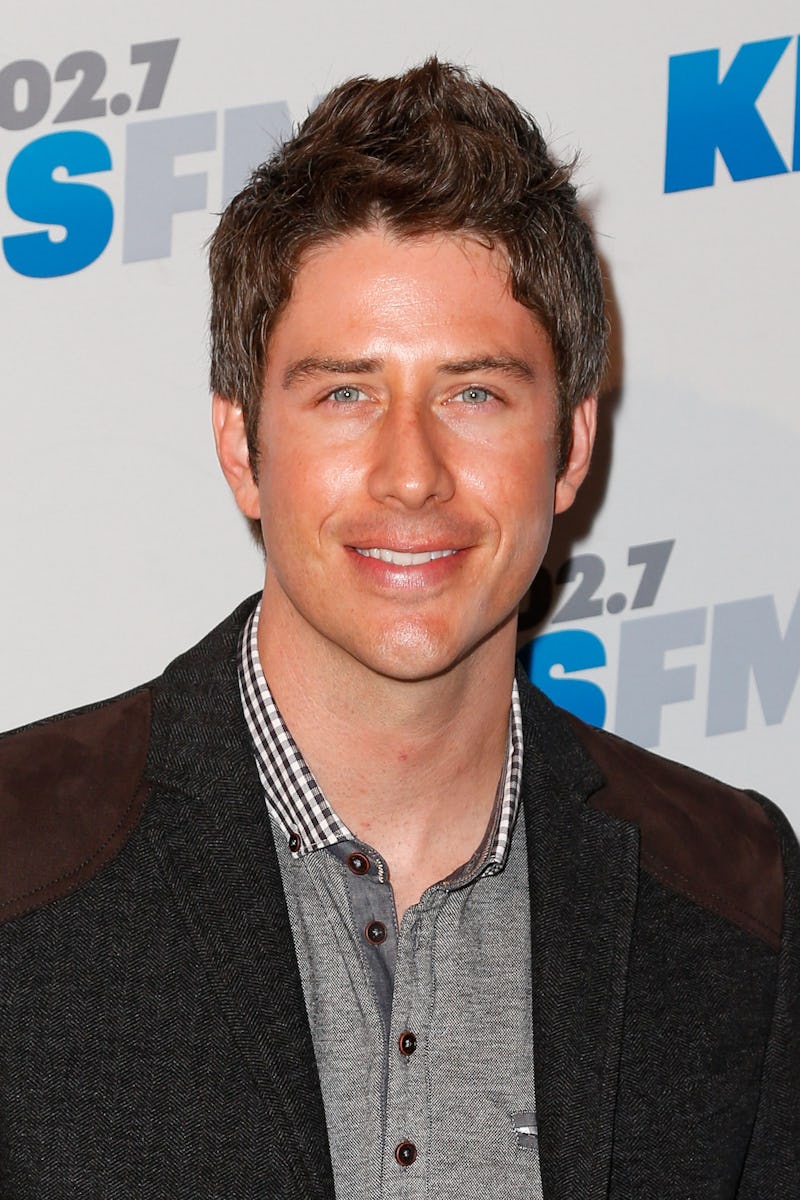 Imeh Akpanudosen/Getty Images Entertainment/Getty Images
After weeks of speculation, all the guessing is finally over. On Thursday's edition of Good Morning America, Arie Luyendyk Jr. was announced as the 2018 Bachelor. The decision came as a surprise to fans for several reasons, and one of them was is Arie's age. At almost 36 years old, Arie is older than the other most likely candidates for the job, 31-year-old Peter Kraus, 28-year-old Ben Zorn, and 29-year-old Eric Bigger. But even though Bachelor stars and contestants used to be closer to the mid 20s-early 30s age range (the average age for Bachelors is around 31), now, it seems like Arie being The Bachelor is just a continuing trend of producers choosing older stars to take the lead, and it might not be a bad idea.
In fact, Arie isn't even the oldest star the franchise has had recently; Nick Viall, the most recent Bachelor, is just a few months older than he is. As for some of the other previous stars, Rachel Lindsay was 31 and Kaitlyn Bristowe was 30. Ben Higgins, who was 26 when he was on the show, was actually one of the youngest stars. Arie, Kaitlyn, Nick, and Rachel certainly aren't what the rest of the world would consider old, but they are older in the scheme of the Bachelor franchise. Their ages show a change that's been made over the past few years, and if Arie taking the lead is any indication, it might just be how things are from now on.
Choosing older leads could be the show's way of attempting a better success rate; the Bachelor and Bachelorette couples who make it to the finale almost never make it down the aisle, as well, but it makes sense that someone in their late 20s to early 30s would be more prepared to make a commitment that serious in such a short amount of time. After all, Kaitlyn Bristowe and Shawn Booth are still going strong more than two years into their engagement, and when Ashley Hebert was the Bachelorette, she chose the older JP Rosenbaum, who was 36 at the time of filming, and they're still married today. And when you factor in the Bachelor in Paradise success stories, Evan Bass is 34 and wife Carly Waddell is 31, while Jade Roper is 30 and her husband from the show, Tanner Tolbert, is also 30 — and they were 29 when they met and got engaged. In the Bachelor universe, being older when falling in love could be the key to success.
Of course, that doesn't always work out — just last month, 36-year-old Nick and 29-year-old Vanessa announced that they'd decided to break off their engagement after less than a year together. But in general, it seems that an older age is to anyone on the show's advantage.
And if this is what the Bachelor franchise is consciously doing, they should also choose older contestants. Despite Nick's age, the average age of his contestants was 26, and a 10-year difference can be huge for some couples. Falling in love and getting engaged in such a short period of time (and on reality TV, at that) is risky enough, why make the odds of their relationship's survival even smaller by giving an older Bachelor such young contestants who he might have less in common with?
Statistics outside of the show also favor couples who marry after age 30. According to a study done at the University of Utah, those who marry in their late 20s and early 30s have the lowest divorce rates down the line. That puts a lot of the former contestants who are currently married or engaged to their winner in a great position — and would put Arie in an awesome position, as well, if he finds his match on the show next season.
Hopefully, Arie will be given a pool of contestants to choose from who are in a similar age group to him — and who are looking for what he's looking for. It's been five years since he searched for love on The Bachelorette, so he probably has a good idea of what he wants in his potential life partner. Now, we just have to wait and see if his future wife actually exists among the ladies who will be competing for his heart next season.