Nicole Kidman Wore A Parrot Dress To The SAGs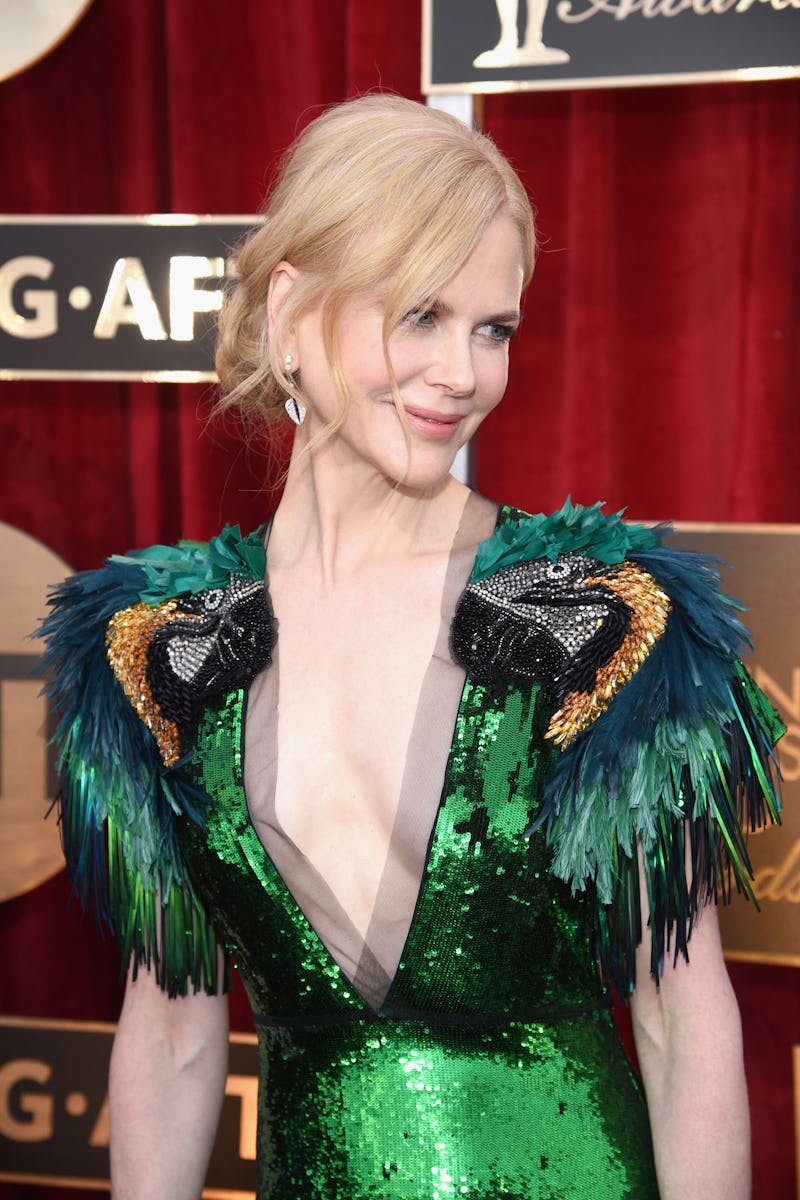 Dimitrios Kambouris/Getty Images Entertainment/Getty Images
If you love yourself some strange red carpet couture, then look no further than Nicole Kidman's dress at the 2017 SAG Awards. The stunning actress showed up with her usual flawless self. But this time things were a bit more... wild.
Kidman, who was nominated for her role in Lion, graced the red carpet in an over-the-top Gucci dress that truly had it all — sequins, feathers, and even a couple of parrot faces.
Yes, parrot faces. Hanging out on her shoulders were two tropical birds; their beaded eyes staring us down as Kidman casually chatted about her new movie. It really caused quite the stir — especially on Twitter, where users had many a mixed emotion.
And how could they not? The dress was something special. If you were able to ignore the parrots long enough, then you immediately noticed the hefty shoulder pads. And beyond that, the fact the dress was positively covered in shiny emerald sequins.
When someone wears something that unique on the red carpet, it's hard not to have an opinion. So here's mine: I thought she looked amazing. If I had skin as flawless as hers, I'd wear beautiful emerald green every day. And the parrots? Well, they just added to the amazingness of it all. I wouldn't have changed a thing, and many Twitter users thought the same. Others, however, weren't so sure.
Take a peek at the dress in question.
Some said it looked like she had abandoned her post at the Emerald City.
Others were stunned by her "shoulder parrots."
Some said she was quite the movie star. (Which, of course, she totally was.)
Others wept.
Others didn't hate it.
Some even said she looked like a Mardi Gras float.
But, I think most agreed this stunning lady can pretty much pull off anything. Even parrots.