Omarosa Was Reportedly Hospitalized After A 'Celebrity Big Brother' Incident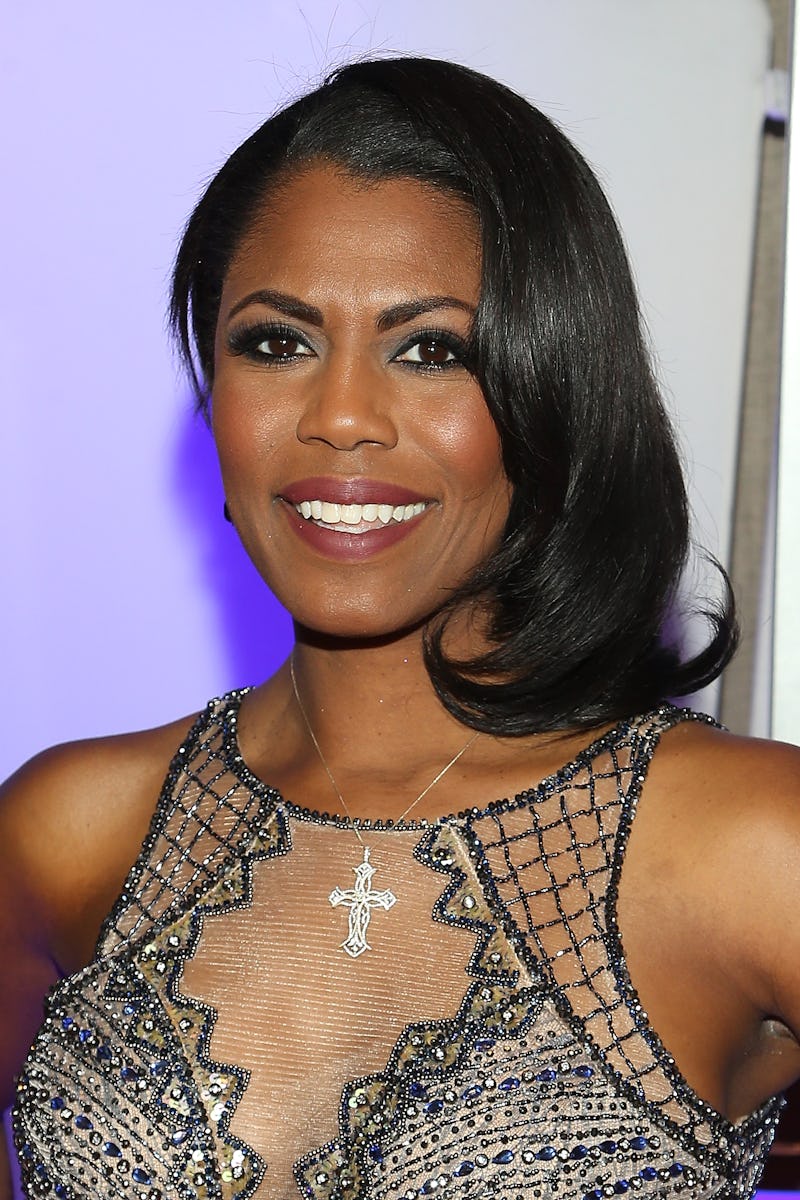 Paul Morigi/Getty Images Entertainment/Getty Images
Celebrity Big Brother (executive producer: Allison Grodner) just premiered this week on CBS, and the show is already dealing with major house drama. According to TMZ, Omarosa was reportedly sent to the hospital after an incident occurred during one of the show's competitions on Friday, Feb. 9. Reportedly, the cast were taking part in a game where they had to bowl (or possibly golf, according to Deadline) while dizzy when the live feed went black. When the feed came back on, it was revealed that Omarosa had been taken to the hospital, and she may or may not still be there.
Update: CBS issued the following statement to Bustle on Saturday night:
"Omarosa has returned to the Celebrity Big Brother house after receiving medical attention last night and today for an asthma attack. This development will be addressed on the Sunday night broadcast."
Earlier: The cause for Omarosa's trip to the hospital is still unknown, but it seems to involve her housemate Marissa Jaret Winokur in some way. Deadline reports that during Saturday's live feed, Winokur told another contestant, Ross Mathews, that Omarosa was going to be OK. However, Mathews went on to say, "You knocked her out. You just did so wonderfully."
In the world of Big Brother, "knocked out" could mean that Winokur physically hit Omarosa, perhaps with a ball, or it could mean she's somehow responsible for her being eliminated from the game. Later in the day, Winokur suggested that the former Apprentice contestant was reportedly faking an asthma attack in order to rest and catch up on her sleep, but that seems unlikely. CBS has not said anything publicly at this time, leaving viewers with nothing but the live feed to turn to, and the rest of the celebrity contestants aren't exactly offering straightforward answers about the events that led up to Omarosa's current absence from the house.
Winokur and Mathews also discussed whether or not Omarosa should be allowed back in the house after her trip to the hospital. As Winokur pointed out in the live feed, injuries happen in the Big Brother house from time to time, and in the past, people like Christmas Abbott have returned after a visit or stay at the hospital. It remains to be seen whether or not Omarosa will return to the house.
For now, the best bet for fans who need answers about what went down between Omarosa and Winokur is to stay tuned to the live feed. The after hours show streams on CBS All Access, and airs late night on the Pop Network. It's possible that Omarosa will pop up in the feed again sometime today or tomorrow, but it seems just as likely that if she's going to return, then the former White House employee will make her grand entrance on Sunday night's official show on CBS. That would definitely make for the best drama, but reality TV is nothing if not unpredictable.
With so much confusion currently surrounding the Omarosa situation, it's unclear what exactly happened to her, or what her current condition is. However, her fellow housemates are seen joking about the incident on-camera, so that could be a sign that she's not seriously injured. No matter what your feelings are about the divisive reality star and former White House employee, everyone can surely agree that the only thing to be done right now is to wish her a speedy recovery.
Omarosa is a reality TV pro at this point, and seeing her leave the house so early would be a bit disappointing. One thing is clear despite the muddled details surrounding the events that led to Omarosa reportedly being hospitalized — a feud could be brewing between Winokur and The Apprentice contestant. Given how eventful the celebrities' first weekend in the house has been so far, fans are no doubt craving answers.
For now, everyone is just going to have to wait until Sunday to get the full story about what happened to Omarosa, and the answer to the pressing question of whether or not her time in the house has come to an early end.