Paris Hilton Says Her 'Simple Life' Persona Was Way More Complex Than You Think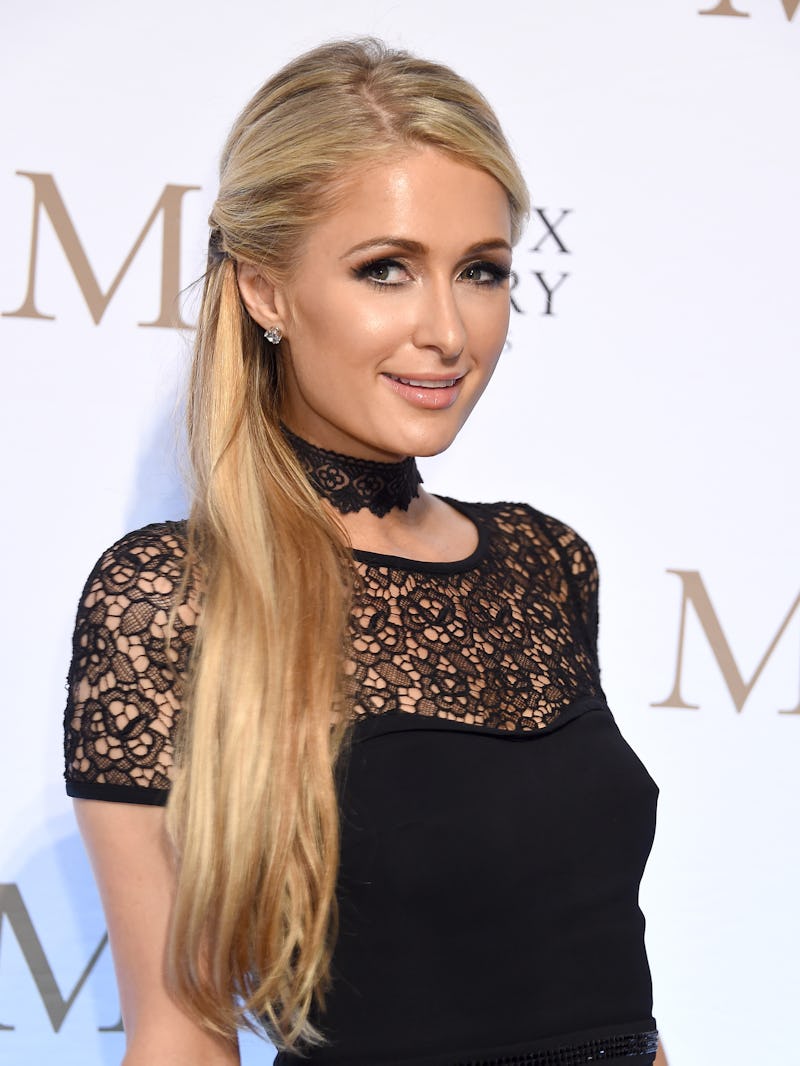 Gregg DeGuire/Getty Images Entertainment/Getty Images
As one of the early pioneers of reality fame, Paris Hilton created an empire that has undoubtedly helped to pave the way for others including one-time close friend Kim Kardashian and many more. While it's often assumed that unscripted TV series are based in realism, a recent interview with Gay Times reveals that Hilton's infamous Simple Life persona was actually a character that she created specifically for the show. The series, which featured her pal and fellow socialite Nicole Richie by her side, gave both Hilton and Richie major name recognition in the entertainment industry and made them two of the most recognizable television personalities of the early 2000s.
While The Simple Life proved to be a huge catalyst for many of Hilton's business ventures going forward, including the trademark and marketing of her catchphrase "that's hot," the hotel heiress shares that what many people saw on TV is far from who she is in real life. Speaking with Gay Times, Hilton shared:
"I think the biggest misconception is that people still think I'm the ditsy blonde from The Simple Life. What most people don't know is that it was a character that I came up with for the show and created for several reasons."
During the chat, Hilton discussed the major impact that the show had on her life and career. Per E! News she explained to Gay Times,
"It changed my whole life since it was the first of its kind. There really was nothing out there like it in the world. After that show, I got to go all around the world and it really just started my career in this business."
To say that Simple Life changed Hilton's career for the better is a bit of an an understatement. After just four years heading up the series, Hilton would go on to create multiple successful businesses and ventures which range from beauty products to pop music, and movie production.
Her latest project, The American Meme, on which she served as an executive producer, premiered earlier this year at the Tribeca Film Festival and will make its debut on Netflix in December 2018. The film chronicles how Hilton went from Hollywood "it" girl in the mid '00s to a successful entrepreneur with a continued following in 2018. Hilton, who long before the Kardashian explosion had been credited with creating an art out of being "famous for being famous" per The Hollywood Reporter, currently boasts an Instagram following of 9.8 million and counting.
In addition to Hilton, THR notes that American Meme will follow the journeys of other social media influencers such as The Fat Jewish (Josh Ostrovsky), Brittany Furlan and Kirill Bichutsky as they build empires through their respective online presences. The film will premiere on the streaming service just months after Hilton's Viceland show, Hollywood Love Story debuted to show an honest look into the perils of celebrity-ism back in July of this year.
All-in-all, it seems that Hilton has the fame game down to an exact science — whether she be portraying a true version of herself or not. Hilton's Gay Times comments seem to echo sentiments that she shared with Bustle this past summer. In that interview, she revealed that there are "definitely a lot of misconceptions" about who she is at the core. And said that people don't realize how self-made she really is, explaining that she's "done everything" on her own since a teen.
Despite the some of the flack she's received for her on-screen persona, Hilton revealed that her accomplishments are something that she's extremely proud of. Speaking with Bustle, she continued:
"I feel so proud of the woman I am. My mom said the night before The Simple Life aired, 'As soon as this airs on Fox tomorrow, your life is going to change forever. I just want you to always remain the same sweet, down-to-earth girl that you are because you have such a big heart and I don't want this to get to your head.'"
While Simple Life was an important step on Hilton's road to worldwide fame, it seems that those days are now far behind her. When speaking to Gay Times, Hilton revealed that there was a Simple Life reboot in talks, but according to E! she was not able to sign-on due to her already full schedule. She shared,
"They actually approached me to re-do it again but my schedule was so insane that I didn't have time to do it so I said no, but it would be pretty epic."
Hilton has managed to do so much with her reality fame over the past 15 years. And although her character on Simple Life may have been a bit of a stretch from the newly-single socialite's real persona, it seems that fans continue to love and support her just the same.