Why Pat McGrath's CFDA Award Is So Important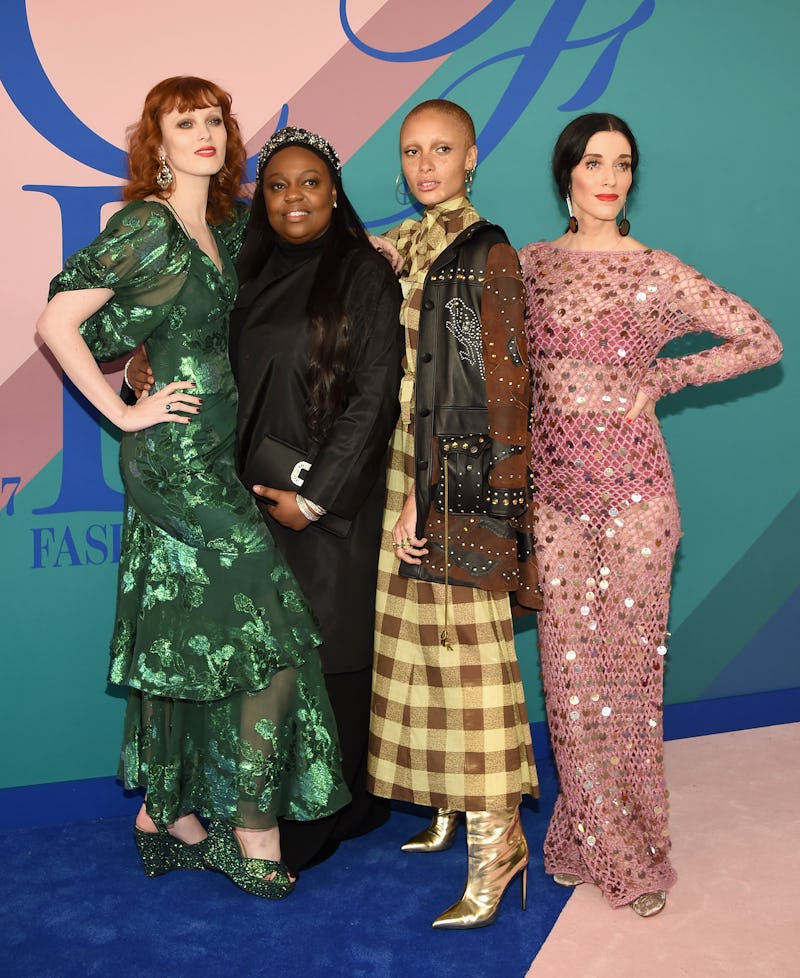 Dimitrios Kambouris/Getty Images Entertainment/Getty Images
If you follow the makeup industry at all, you know who Pat McGrath is. The makeup artist has been around for more than two decades, and she's a legend. So it's no surprise McGrath has been awarded the 2017 Founder's Award from the CFDA. The Council of Fashion Designers of America, or CFDA, held its annual CFDA Awards Monday, and McGrath was the guest of honor as the winner of the Founder's Award, the most prestigious title the organization gives out.
McGrath is the first makeup professional to be recognized by the CFDA with this award, but I can't say I'm surprised they selected her. Here's an excerpt from her bio on the CFDA site: "With an Instagram following of over 1.3M, it's safe to call Pat McGrath not just one of the world's most influential and in-demand makeup artists, but also a social phenomenon."
In addition to her sizable social media following, McGrath also has a roster of influential fashion designer and celebrity clients and an insanely successful eponymous makeup line, Pat McGrath Labs, which she launched in 2015. But what's more important is McGrath's influence — she's seen as a voice for people of color, who are sometimes underrepresented in the makeup industry.
McGrath walked the CFDA red carpet with Karen Elson, Adwoa Aboah, and Sarah Sophie Flicker, and all four women looked radiant. In a pre-CFDAs interview with Vogue, McGrath told the magazine her beauty look included three different types of foundation, some major lashes and long, straight extensions. It looks like she stayed true to her word, and fans were digging her look and what the award represented.
McGrath's work ethic is legendary, so it's great to see her recognized.
McGrath is one thing that pretty much everyone in the fashion industry can agree on.
I couldn't agree more.