Penn Badgley's Comments On A 'Gossip Girl' Reunion Are Super Optimistic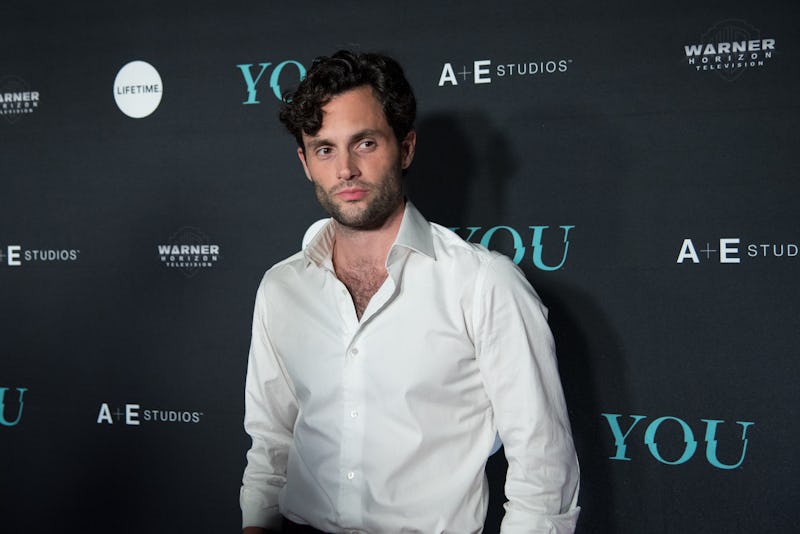 Mike Pont/Getty Images Entertainment/Getty Images
Back in 2012, the Gossip Girl television series ended in what some people considered to be a weird way: Dan Humphrey was revealed to be the titular Gossip Girl. Actor Penn Badgley's comments on a Gossip Girl reunion to Variety will leave fans as excited and inclined to scratch their heads as they were on that fateful spring day, when it was revealed that not only was lovelorn LonelyBoy the omniscient, all-knowing gossip blogger of the Upper East Side, but also maybe thinks his inner monologue sounds like the actor Kristen Bell. In other words, his comments are kind of great.
On the red carpet for his latest project, the Lifetime original series You, Badgley talked to the publication about the potential for future work in the extended Gossip Girl cinematic universe. He was appropriately vague, but optimistic:
"I suppose you should never say never. I suppose there are conditions where I would. Do I think those conditions will ever exist? No. But they might."
At the very least, it means that the door is open for future Gossip Girl reunions, spinoffs, or projects — at least where Dan Humphrey is concerned. Supposing the stars align and the conditions are present, then maybe Gossip Girl (AKA Dan) will be spotting everyone's favorite Upper Easter Siders together once more.
Caroline Kepnes, who wrote the book on which the You series is based, described the actor to Variety as "the nicest person," adding that "he couldn't be more considerate and sensitive". So, she explained, "I think that's why he's so good at playing someone who thinks of himself that way, but isn't actually that way in the way he lives his life."
Interestingly, this is not her describing the role of Dan Humphrey — but the part Badgley is taking on next. His character in You is reportedly a "self-proclaimed romantic," but also "a stalker and killer." So it's kind of like if Gossip Girl were a horror movie, which actually sounds kind of great.
Still, while Kepnes felt that Badgley was "born to play" the role of Joe in You, the actor had reservations about taking on something so complicated. "I was dreading my character so much," he admitted to Variety:
"It was hard for me because I wanted to make him inhuman. I didn't want people to like him, because I didn't like him. But it was funny, I think it was the women on set who really helped me learn to love Joe, which is a bit surreal."
"The women on set," by the way, include Shay Mitchell from Pretty Little Liars, who co-stars in the series as a character named Peach (yup, that's hr name).
So, even if a Gossip Girl reunion is still weeks or months or even years away, know that at least one person — perhaps the most important one — is open to making it happen. And, in the meantime, fans can tune in to watch him play a different type of idealistic lonely boy. Until next time! You know you love him, XOXO.