Photos of The 'Narcos: Mexico' Cast & Their Real Life Counterparts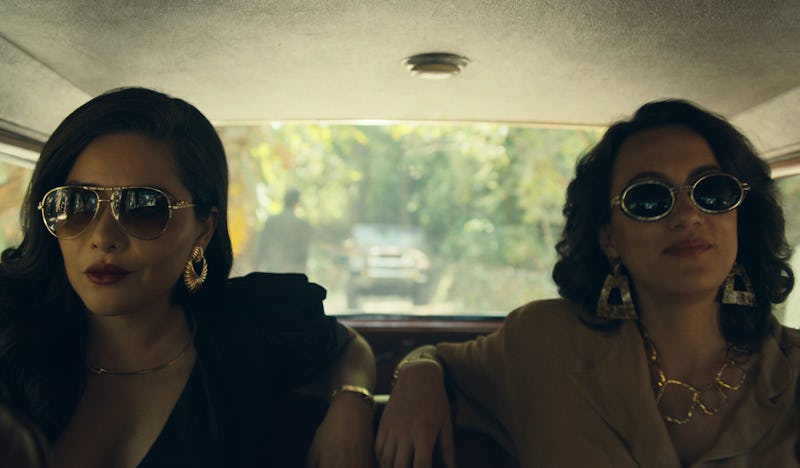 Courtesy of Netflix
Although most of the characters in Narcos: Mexico are based on real people, information — and photos — of these real-life drug lords is few and far between. Fortunately, there are a few photos of the Narcos: Mexico characters to give audiences some historical context when Season 2 premieres on Thursday, Feb. 13.
The central villain in Narcos: Mexico so far has been Miguel Ángel Félix Gallardo (Diego Luna), who tortured and murdered Kiki Camarena at the tail-end of Season 1. Gallardo (whose photo interested parties can see here) was ultimately apprehended by authorities in April 1989, per the New York Times, and is still serving time in prison.
In this upcoming season, the DEA is on the case to avenge their fellow agent's brutal murder in what's known as Operation Leyenda. Scoot McNairy joins the Season 2 cast as Walt Breslin, whose character is based on a composite of DEA agents investigating Camarena's death. One of the most notable real-life agents on the case was Hector Berrellez, who was recruited to run Operation Leyenda in January 1989, according to LA Weekly.
Here are some of the Narcos: Mexico cast along with their real-life inspirations.