Most Millennials Say This Is The Best Food To Eat With A One-Night Stand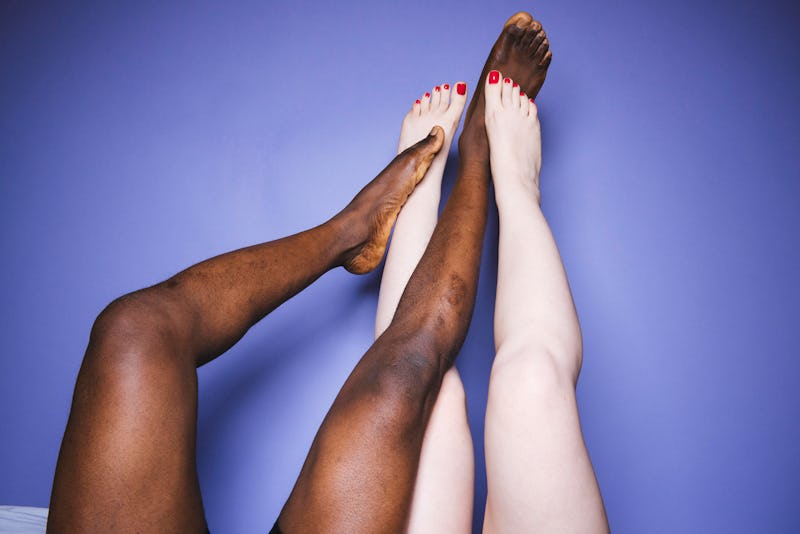 BDG Media, Inc.
Whether it's before you have a one-night stand or after you've had sex and need nourishment, food is probably a good idea. I take that back. Food is a brilliantly, fantastic idea. Because what's better than sex and food? Nothing. In fact, a 2016 survey of 11,976 women and men by Havas Worldwide and Market Probe International found that 54 percent of Millennials firmly believe that sex and food are equally pleasurable, because of course. There's a reason why I live where I live in the East Village in New York City: my apartment is in the delivery zone of my three favorite pizza joints outside of Italy. If I'm not having sex, I'm being just as satisfied by one of these pizzas.
A recent survey by food delivery service Yelp Eat24 of 2,000 millennials across the United States, found the majority of people think that eating food with a one-night stand simply makes sense. However, for one-third of those polled, that food can only be takeout or delivery — because honestly, who wants to crawl out of bed to get food? Certainly no one who's hoping for round two with their one-night stand.
Although the survey found that women are more likely than men to think that getting food with a one-night stand should be off limits (because they don't live within my golden delivery zone, obviously), since the majority are chowing down with their flavor of the night, it's worth checking out what they're eating together. In descending order, from 10 to one, here are the best and most popular foods people are eating with their one-night stands.