Soon You'll Be Able To Stream Prince's Music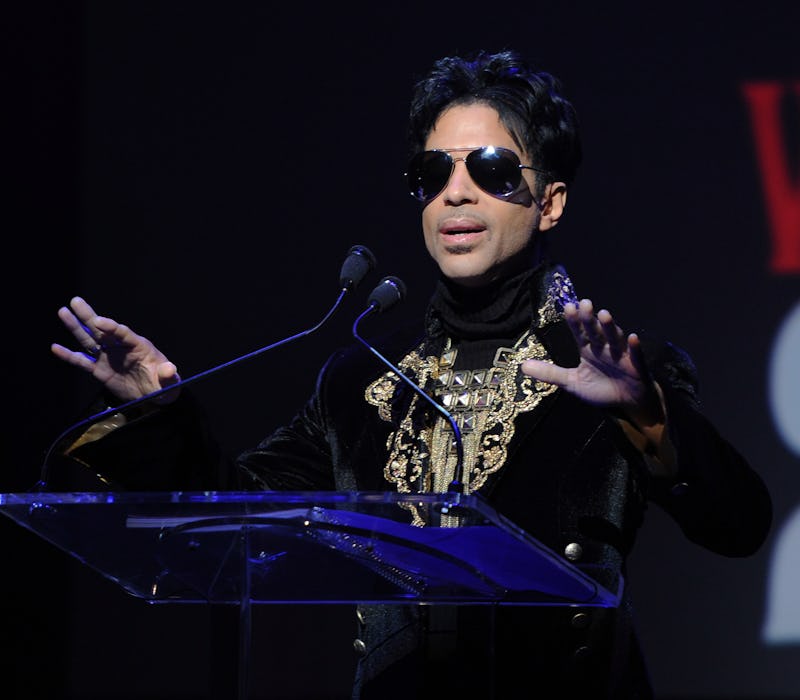 Stephen Lovekin/Getty Images Entertainment/Getty Images
The Purple One is making a comeback — to streaming, that is. Following his untimely death last April, Prince's music will soon be streamable. According to Variety, the fallen legend's lengthy music catalog will be available on several streaming services beginning Feb. 12, just in time for the Grammy Awards on Sunday, and I, for one, most certainly can not wait to party like it's 1999 to hits like "Kiss," "Raspberry Beret," "Purple Rain," and "When Doves Cry."
The circumstances surrounding the missing music have been complicated, to say the least. Before his death, Prince's catalog was removed from all streaming sites, with the exception of Tidal, back in 2015. The matter would become even nastier after his passing in 2016, as Prince's estate ended up suing the Jay Z-headed company for alleged copyright infringement (which the company denied). Still, this basically left us Prince fanatics out in the cold when looking for a place to enjoy the tunes of the late great artist.
According to Variety, Prince's estate later renegotiated a deal to expand distribution of his music, making it available to major services, such as Spotify, Apple Music, Amazon, Napster, and iHeartRadio. And you most certainly can bet that the service providers seem more than happy to receive the green light — or ahem, purple light — to release the iconic music to their many subscribers.
So, you hear that, guys? Purple-themed Prince parties are a-go for this Grammy weekend, on which the quintessential performer, along with George Michael, will be honored during the televised event.
Make no mistakes about it, Prince's catalog is most certainly highly sought after, and will likely boost subscriptions through the roof for many of these stream-only companies, so there is a lot at stake here. In the lead-up to Sunday's release, Spotify began using purple-hued ads, while iHeartRadio has made major plans to go grape for the roll out of the event.
You guys, I can't even contain my excitement over this news. I just might have to break out my leather and lace, and go paint the town purple this weekend.