This 'Girls' S5 Recap Will Help You Say Goodbye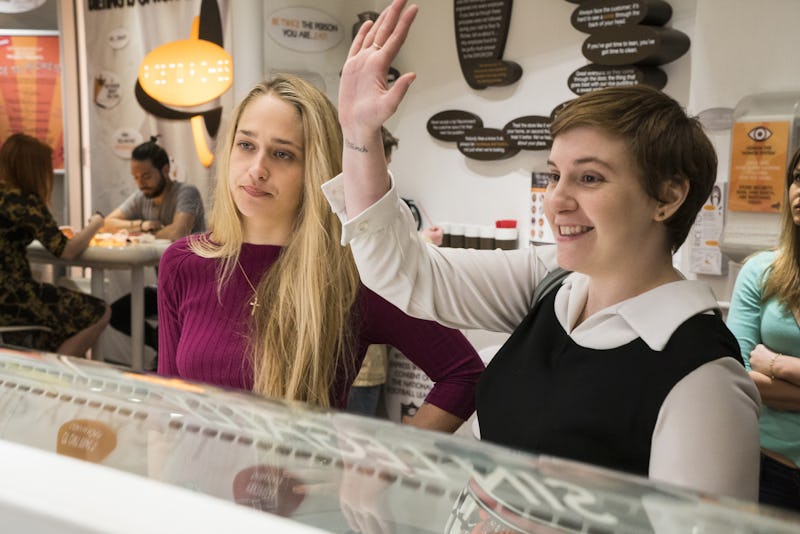 Mark Schafer/HBO
It's the end of an era, my friends. The final season of Girls is here, which means you only have 10 more episodes to watch the antics of Hannah, Marnie, Shoshanna, and Jessa. To prepare for this emotional farewell, you'll want to remember everything that happened during Season 5 of Girls before you embark on the sixth and final season. As per usual, hilarious and cringe-inducing dysfunction reigned supreme, but the girls and boys in Girls Season 5 actually took some steps forward in the last season — even if they took a few steps back in the process.
Season 5 had the titular girls more apart than ever with Hannah, Marnie, Shoshanna, and Jessa very much doing their own things. Hannah's parents were still in the mix and fairly prominent, as were the guys Adam, Ray, Desi, and Elijah. As this Girls Season 5 recap will show, most of the characters fumbled their way through love, but the girls also experienced some career highs — or at least, realized the career paths they want to be on. While the foursome will surely not have everything figured out when the series comes to an end with Season 6, Season 5 set up the girls to experience some forward motion to enter into adulthood.
If you're upset that the gang's story will be over before you know it, extend the ending of Girls as long as possible by reliving Season 5 with this recap before Season 6 premieres on Sunday, Feb. 12.