Reese Witherspoon Is Tired Of "Smurfette Syndrome"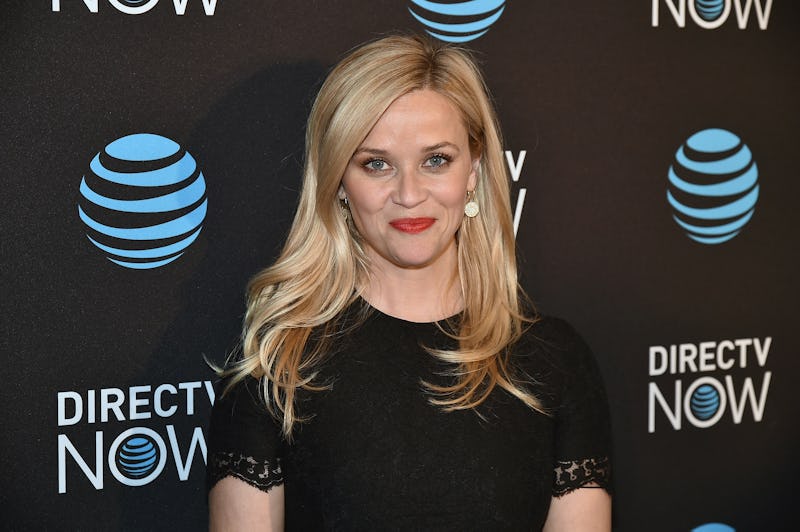 Theo Wargo/Getty Images Entertainment/Getty Images
It is no secret that women in Hollywood have it rough compared to their male counterparts. Every day they struggle for pay parity, equal representation onscreen and off, and fight for better representation for diverse female voices. One of Hollywood's biggest champions for women is Reese Witherspoon, who is constantly working to put talented women in front of and behind the camera. According to Vulture, Witherspoon spoke out against "Smurfette Syndrome" at the winter Television Critic's Association press tour while promoting her upcoming women-centric HBO series Big Little Lies, and it is about time someone got serious about the issue plaguing so many women in Hollywood.
In case you missed out on watching The Smurfs as a kid, "Smurfette Syndrome" refers to how there is often just one woman on a film set, much like Smurfette was the only female Smurf among hundreds of male Smurfs. This problem is particularly glaring in big blockbusters where women play the token roles of the hero's wife or girlfriend. For Witherspoon, "Smurfette Syndrome" is apparently very real. While she has shared the screen with amazing women in films like Cruel Intentions and Legally Blonde, she has been stuck in the position of playing the "girlfriend" or the "wife" just as many times, and as a result, has frequently been one of the only female actors on set.
Like so many of her peers, Witherspoon said that she prefers to be on sets where she can connect with other women, and that she misses being around other ladies when she is the only one on set. That is one of the many reasons she is so proud of Big Little Lies, a female-driven project starring Witherspoon, Nicole Kidman, Shailene Woodley, and Laura Dern. As she explained at the TCAs, being surrounded by female actors made Witherspoon's experience with the series a positive one from start to finish, and Big Little Lies is further proof thatt film and TV projects benefit from having the input of multiple, diverse female voices. It is way past time Hollywood realized how vital the input and talent of women creators and actors is to telling compelling stories.
Witherspoon had plenty to say on the subject of why women's stories need to be told with women voices:
"We learn from art, and what can you do if you never see it reflected? Things have to change — we have to start seeing women as they really are. We have to see real women's experience. Whether it involves domestic violence, whether it involves sexual assault, whether it involves motherhood or romance or infidelity or divorce. We need to see these things."
When it comes to advocating for women in Hollywood, Witherspoon truly is one of the best. In addition to starring in Big Little Lies, she is also a producer on the series, and she is planning on being involved in producing future projects she works on as much as possible. With Witherspoon on the case, the Smurfettes of Hollywood are guaranteed to be surrounded by lots of other lady Smurfs they can admire, and who are just as committed to making the best art possible as they are. That's something all movie and TV fans can get behind.