This Dating App Is Offering Free Weddings To Single Members Of Bachelor Nation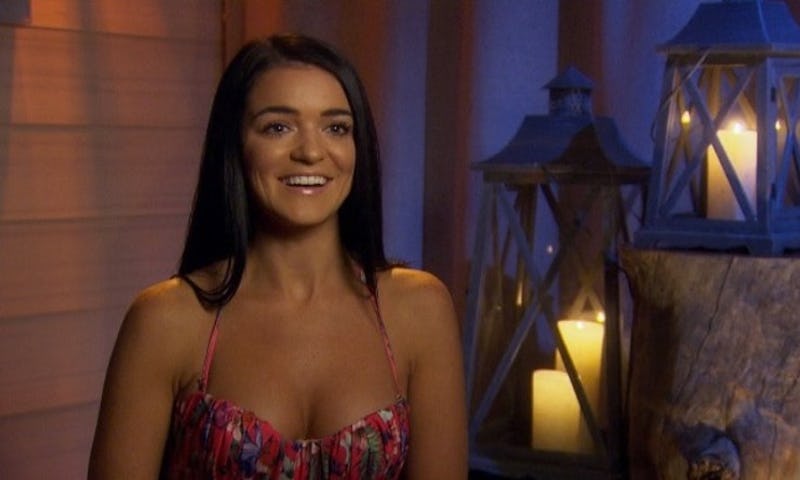 ABC
As any loyal follower of the Bachelor franchise knows, not everyone who hops out of a limo at Bachelor Mansion gets the fairytale ending they'd envisioned. After all, there's only one final rose to be handed out — which means there will be a lot of broken hearts each season. But just in time for the season premiere of The Bachelorette on Monday, there's now a silver lining for any contestants who leave the show without love. Hinge, an app focused on helping people find real relationships, has penned an open letter to the still-single members of Bachelor Nation, offering to pay for their future wedding — the only caveat, of course, is that they have to meet their would-be spouse on Hinge.
"Hinge is for people who are looking for real relationships — and has nailed the formula for creating them," Olivia Abramowitz, Hinge's VP of Marketing, tells Bustle. "Since former Bachelor(ettes) have shared with the world that they are ready for relationships and have unfortunately not been able to find what they were looking for on TV, we're offering them the chance to continue their journey to find love on a platform we believe will be much more successful."
Even if their on-screen journey to find love ends in a tearful final limo ride to rival professional crier Ashley Iaconetti's, the men of Rachel Lindsay's Bachelorette season have a nice backup plan, courtesy of Hinge. The full letter from Hinge reads:
Dear Bachelor Family,
It has come to our attention that some of you, well mostly all of you now, are single. Sorry about that. While we can't imagine why you weren't able to put (or keep) a ring on it after 3-5 non-exclusive dates over a nine-week period, we do believe our formula will finally help you find what you're looking for. Our promise: Hinge is a community of people looking for something real. Not real as in "reality TV" but as in genuine, authentic... or in words you may be more familiar with: everyone is on Hinge for the right reasons. Cough-Nick-cough. We're so confident that Hinge will be the final stop in your roller coaster journey to find love, that we're announcing the most dramatic dating app offer ever in Hinge history. If any former Bachelor(ette) contestants get engaged to someone they meet on Hinge, we'll pay for the wedding! So cheers to the journey. This time with fewer tears, meat plates, blurred out body parts and (sorry to break it to you) helicopter rides. We wish you the best of luck.
Love,
The Hinge Team
Finding love is hard enough as it is, and when you add in the pressure of being surrounded by cameras (and tons of competition), it's no wonder so many Bachelor alumni are still looking for that special someone. So rather than spending yet another summer in Paradise, anyone in the Bachelor fam who's still single just has to download Hinge, go on some dates, find ~The One~ and voila — a free wedding is in store! And given the recent (but not totally unexpected) breakup between Lauren Bushnell and Ben Higgins, this offer seems to have come at the perfect time.
So, members of Bachelor nation, now's your chance to right all the wrongs done to you on live television (looking at you, two-on-one dates). If you're interested in a free wedding in the future — or even just looking to find a genuine connection online — it might be time to visit the app store.