Riley Keough's 'Riverdale' Guest Appearance Is A Twitter Wish Come True For The Actor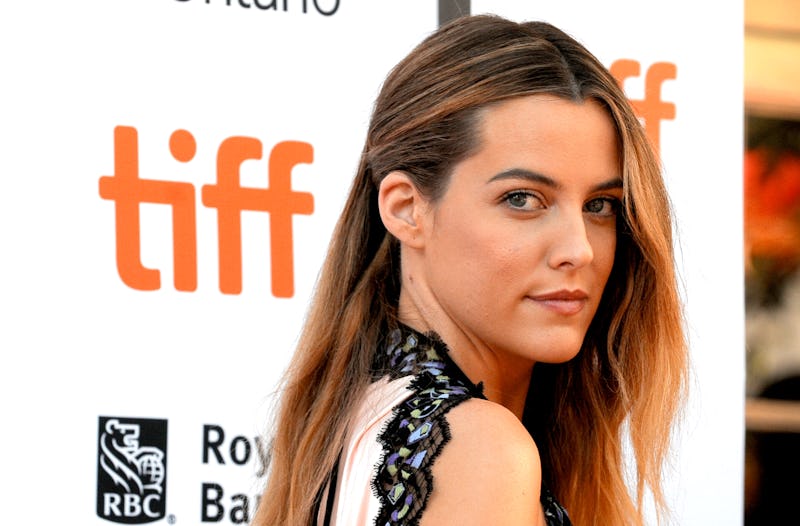 Che Rosales/Getty Images Entertainment/Getty Images
There are just a few days until Riverdale returns to The CW, and who isn't thinking about how to get themselves on the show before the end of Season 3? Like most things, though, it helps if you're already famous. Riley Keough's Riverdale guest appearance was borne from the actor and model's hopeful tweet from March 2018 — "I just want to be cast in Riverdale," she wrote — and by September, her role on the show had been announced.
On Friday, September 28, Vulture broke the news that The CW had cast Keough in an upcoming episode of the show. It sounds like a one-off character, as opposed to a multi-episode arc, but still: This "Laurie Lake" sounds like a plum (and ultra-mysterious) gig, according to Vulture:
"Her character is described as an 'all-American farm girl' who takes in Archie and Jughead after they wander onto her property in need of shelter, but what starts as a warm and possibly flirtatious interaction twists into a situation that presents 'more danger than they could have imagined.'"
Yes, please, one million percent please. Riverdale bringing back a sexy noir plot line, plus a creepy farmhouse scenario, and quite possibly casting Keough as a complex murderess? So perfect. Too perfect. Swap out that episode with the series premiere to let fans see it as soon as possible, thanks.
The CW hasn't announced when the episode will air, but considering how often Riverdale takes a turn for the dark and unpredictable, it could pretty much be whenever. Except, of course, for episode three of this season: That one fans know for sure is a flashback to when the Riverdale parents were young.
Even if fans don't recognize Keough right away, it's high time they should. She's worked as a model and actress for years, with roles in films like Mad Max: Fury Road, Logan Lucky, and Magic Mike, among others. She also picked up a Golden Globe nomination for her role in The Girlfriend Experience, which TVLine pointed out. (Yes, it's a lot of Steven Soderbergh projects, but can you blame him? She's awesome.)
Also of note: Her mom is the singer-songwriter Lisa Marie Presley, which also means her grandfather was the late, great Elvis Presley. Just some entertainment industry royalty over here.
One more thing adding to the Riverdale intrigue: Keough is a little older than the rest of the cast. The actor who plays Archie, for instance, KJ Apa? He's just barely 21 years old. Keough is approaching 30. Ages generally don't play a factor into the show — at least not since Season 1, when it was revealed that teenaged Archie had an affair with a teacher — so fans will be curious to see if they return to that dynamic at all. Not that Keough couldn't convincingly play a teenager, in all honesty, but considering the series is hinting at a "possibly" flirtatious yet also dangerous interaction between Archie, Jughead, and Laurie? Who knows.
Without further details, the best fans can do right now is keep their eyes on social media for hints of what's to come. And in the meantime, don't stop tweeting! You never know what could happen. You can't prove that Riley Keough was hired on Riverdale just because she tweeted a desire to be, but you can't prove that wasn't the case, either.