Rob & Chyna Have Reached A Custody Agreement For Baby Dream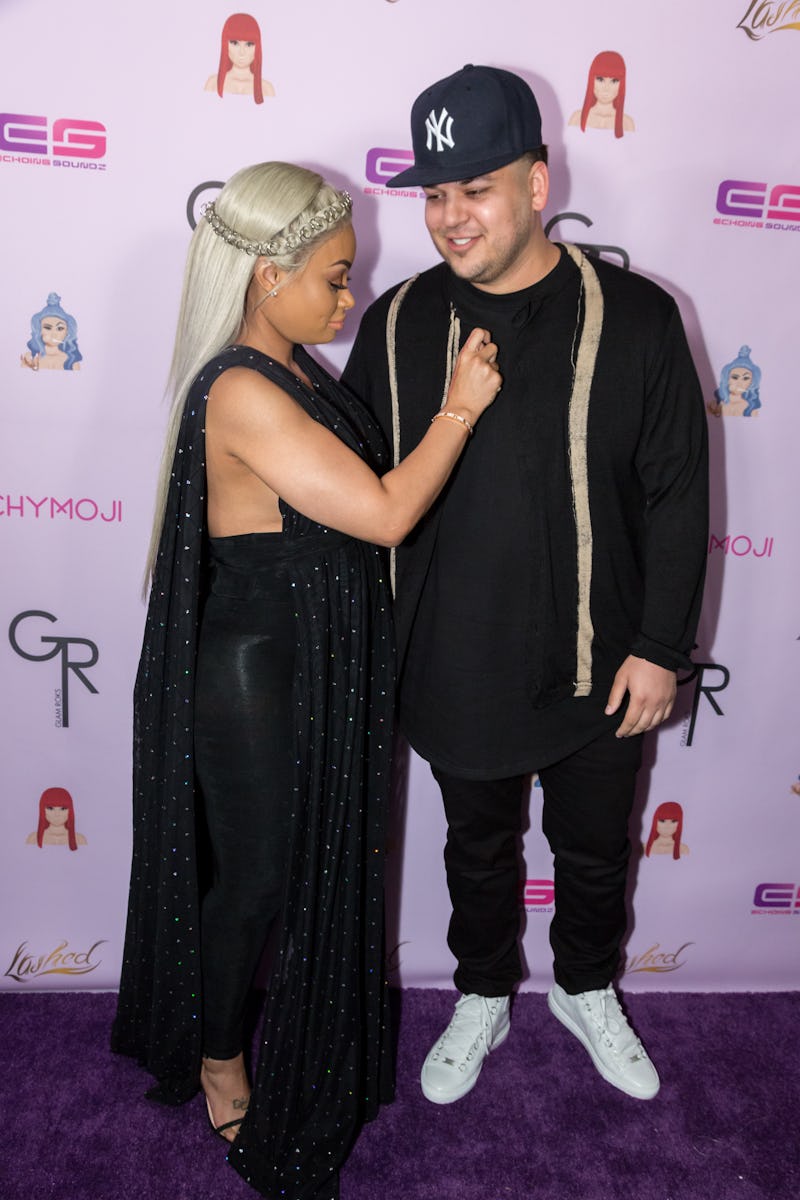 Greg Doherty/Getty Images Entertainment/Getty Images
After Blac Chyna was granted a temporary restraining order against Rob Kardashian on July 10, TMZ is now reporting that Kardashian and Chyna have reached a custody agreement surrounding their eight-month-old daughter, Dream. Bustle has reached out to both Kardashian and Chyna's reps and lawyers for comment, but did not yet receive a response.
If there's one innocent party in this entire situation, it's undoubtedly young Dream. So it's a relief to hear that he former couple is working together when it comes to their child's upbringing. According to TMZ's sources, Kardashian and Chyna have come to an unwritten arrangement in which they share custody of Dream 50-50.
Those same TMZ sources allege that the co-parenting has been relatively civil, with Kardashian and Chyna able to put aside their personal differences when it comes to making decisions about their daughter's wellbeing. While the former couple apparently has no plans to go to court to formalize the oral agreement, they may put the arrangement down in writing.
TMZ also reports that Rob had custody of Dream when he appeared in court on July 10 for the hearing on Chyna's restraining order. Relations between Kardashian and Chyna have been increasingly strained over the past month, after Kardashian published explicit photos of Chyna to Instagram (Instagram has since suspended his account) in response to an alleged affair she'd had. In a July 10 statement to TMZ, Kardashian's lawyers said his now-deleted Instagram posts were a "spontaneous reaction that he regrets" and that they would not contest Chyna's restraining order. "Rob's only concern is for the well-being of baby Dream," the statement continued.
After Chyna brought allegations of domestic violence against Kardashian, she filed a restraining order in court against her ex-fiancé; and Kardashian in turn brought forth his own claims of abuse by Chyna. In an interview with Bustle, Chyna's attorney Lisa Bloom said:
"We had a total and complete victory in court this morning. So we are pleased that the judge agreed with us that cyberbullying is a form of domestic abuse and that he ordered Rob Kardashian to stay 100 yards away from Chyna or her vehicles or her home. In addition, he has to quit harassing her by posting personal information and photos of her online."
While the conflict between Kardashian and Chyna is far from over, it's a comfort to know that Dream's health and happiness are being considered and provided for in the midst of her parents' ongoing, high-profile feud.