Why Rob Kardashian's Instagram Was Shut Down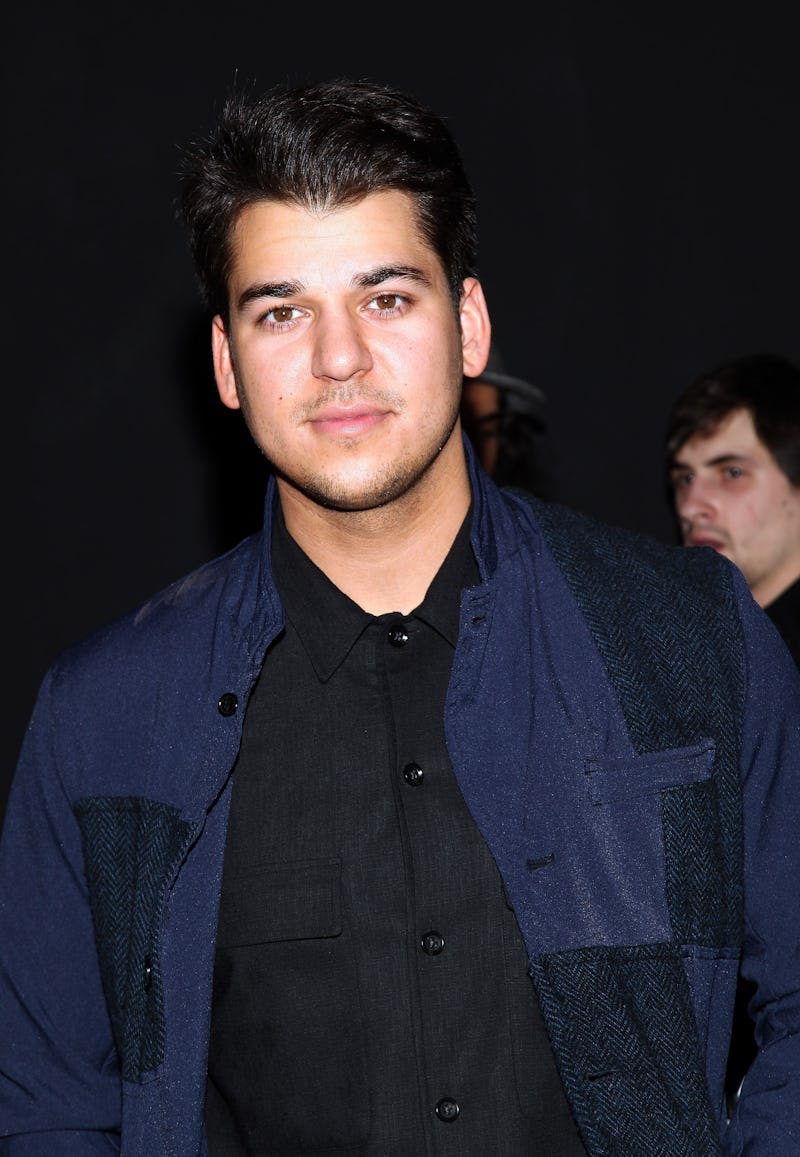 Paul Zimmerman/Getty Images Entertainment/Getty Images
After a busy Wednesday morning airing his dirty laundry on Instagram, Rob Kardashian's Instagram account was shut down. As to why Kardashian's account was removed, an Instagram spokesperson told Bustle, "At Instagram we value maintaining a safe and supportive space for our community and we work to remove reported content that violates our guidelines." Though the spokesperson did not state explicitly which posts violated their guidelines, it's safe to assume it has something to do with him posting nude photos that were allegedly of his ex Blac Chyna.
UPDATE: Blac Chyna's lawyer told ABC News in a statement "We are considering all legal options and recourses at this time." Bustle has reached out to Kardashian for comment, but did not receive a response at the time of publication.
UPDATE #2: Kardashian's lawyer told TMZ in a statement that Kardashian's actions were a "spontaneous reaction that he regrets" and that they will not be contesting the restraining order. "Rob's only concern is for the well-being of baby Dream," the statement finished.
EARLIER: The statement echoes Instagram's basic terms of use, which promote a safe space for users, stating, "Respect everyone on Instagram, don't spam people or post nudity." Instagram also makes clear on their site that "for a variety of reasons, we don't allow nudity on Instagram. This includes photos, videos, and some digitally-created content that show sexual intercourse, genitals, and close-ups of fully-nude buttocks."
Accounts that don't follow Instagram's guidelines "may result in deleted content, disabled accounts, or other restrictions," according to the terms of use. And, hours after Kardashian shared explicit photos allegedly of Chyna, his account was removed from the website. (Bustle has reached out to reps for Chyna and Kardashian for comment on the claims and posts each of them made on July 5 but did not receive an immediate response.)
While Kardashian has deleted photos from his account before — he did it twice last year — it's clear this time the deactivation wasn't by choice. On Wednesday afternoon, Kardashian tweeted, "Since Instagram shut me down everyone peep my twitter lol."
Since then, Kardashian has used Twitter to continue to rehash everything he previously put on Instagram, including allegations that she cheated on him, used him for his money, and had a baby with him to get back at her ex, Tyga. (For her part, Chyna took to Snapchat to accuse Kardashian of physically abusing her in a now-deleted post.)
Aside from the nude photos, there may be another reason Instagram shut down Kardashian's account. When he posted private text messages that supposedly revealed Chyna's private phone number, he also broke Instagram's community guidelines. According to Instagram's guidelines, users "must not post private or confidential information via the Service, including, without limitation, your or any other person's credit card information, social security or alternate national identity numbers, non-public phone numbers or non-public email addresses."
This means, there are multiple reasons why Kardashian's account was been suspended. These are also actions that could get him suspended from Twitter. According to Twitter's rules, you cannot share other people's private info without permission: "You may not publish or post other people's private and confidential information, such as credit card numbers, street address, or Social Security/National Identity numbers, without their express authorization and permission."
Twitter also doesn't allow explicit content, including "intimate photos or videos that were taken or distributed without the subject's consent." At the time of publishing, Kardashian didn't repost the text message screenshot that may have included Chyna's phone number. But, he did share an intimate video of Chyna and another man in bed that may qualify as crossing the line.
While Kardashian has taken a break from tweeting, for now at least, Chyna took to Instagram Live to send a message to her ex with help from Versace sheets and sounds of Cardi B's "Bodak Yellow." It seems this complicated feud may not be over just yet.