Sam Smith's New Music Will Be Here "Very Soon" & Fans Are Already So Pumped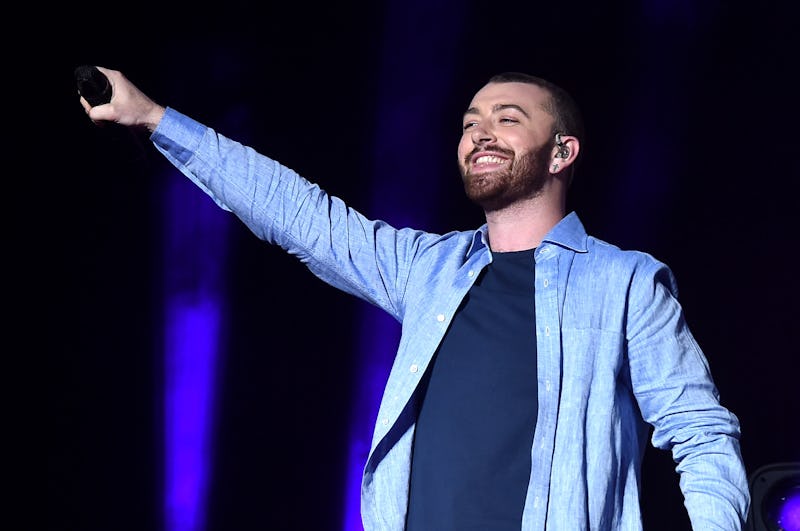 Kevin Winter/Getty Images Entertainment/Getty Images
Remember when Grammy Award-winning artist Sam Smith announced his new music would be here "very very very soon"? Well, the songbird announced via a new Instagram post on Friday that "very very very soon" actually means next Friday, Sept. 8. Smith shared a photo of his new Spotify billboard in London, along with the release date of his new project, and fans have been sharing their excitement all over Twitter.
It's been three years since Smith released his 2014 smash In The Lonely Hour, so having something new from him is long overdue. According to Smith's post, he "poured his heart and soul into the record," so fans better strap up for this emotional rollercoaster. It's unclear whether or not Smith will be releasing a new album, Beyoncé style, or just a single from his new LP on Sept. 8, but whatever it is, is sure to be filled with enough gems to last for the next year.
Smith enthusiasts showed just how much they missed the singer on social media, and even already pegged the upcoming project as the highlight of the season. And if you weren't excited about Smith's music before, all of the fan reactions are enough to stir up some anticipation.