Attention: Scheana Marie Of 'Vanderpump Rules' Finally Made New Music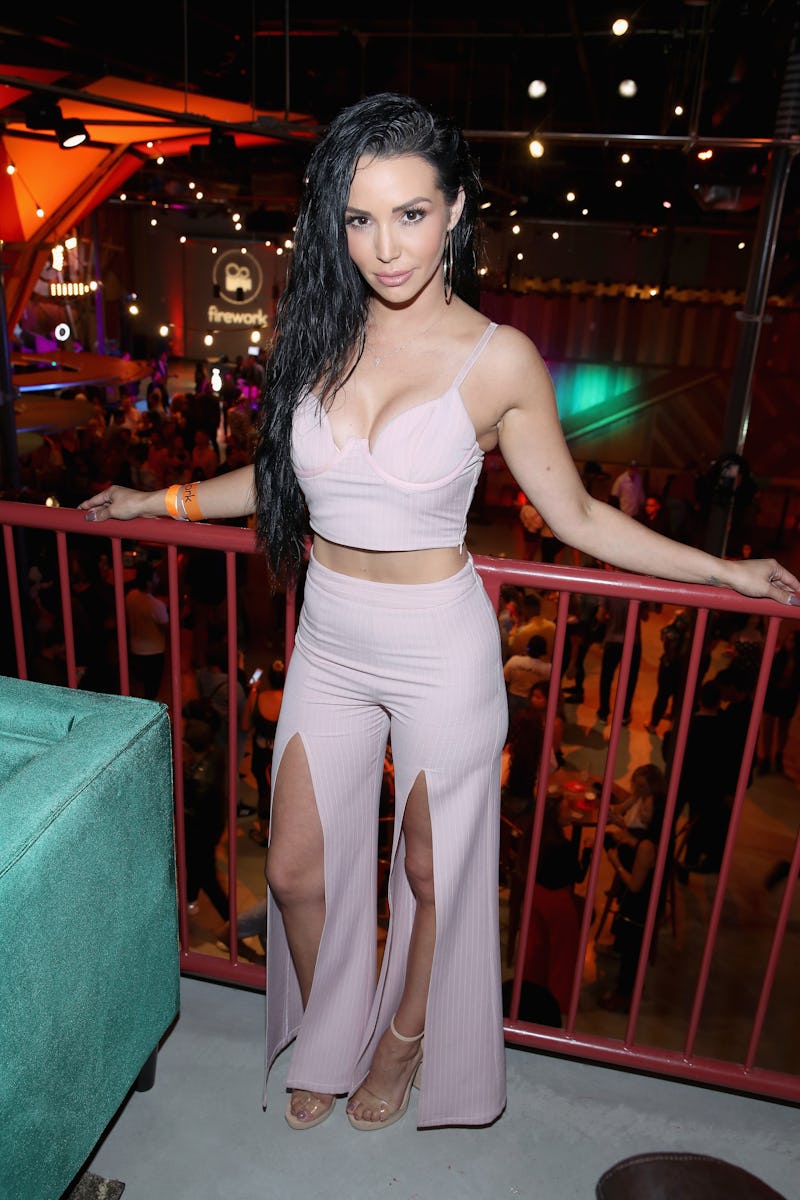 Randy Shropshire/Getty Images Entertainment/Getty Images
It has been four years. Four long, ard-SUR-ous years since we were blessed with a new song by Scheana Marie of Vanderpump Rules. Thankfully, our wait for fresh Scheana music is over. As Bravo's The Daily Dish pointed out, music producer Sean2 Miles and Scheana share two of her new tunes on the latest episode of the Scheananigans podcast. Scheana kicks off the episode by playing all of "Better Without You." Later on in the ep, she fires up a snippet of a track tentatively called "Do It Now (Get Naked)." The Bravolebrity worked on both songs with Sean2. You can hear both of the song previews here.
Scheana's life as a pop star began in 2012 when she released "What I Like." She would go on to drop bangers "Good As Gold" and "Shake That" shortly after. The latter was her final single... or so we thought.
For four years, Scheana's music career was put on hold. As she tells Sean2, she stopped making tunes after she got married to her now ex-husband, but now, she's back at it. The hold muzak is nowhere to be found. In its place are "Better Without You" and "Do It Now (Get Naked)."
After Scheana and Sean2 listen to "Better Without You" on the podcast, Scheana opens up about this being the first time she was at all involved in the songwriting process. But as far as getting into who inspired the lyrics goes, she plays it close to the vest. Scheana says,
"People who listened to the last show have been speculating which of my exes it's about. And I'm like, 'Maybe it's about both, maybe it's about someone else, maybe I just wrote a breakup song.'"
It sounds like the pos-SUR-bilities are endless.
In the past, Scheana has suggested the song does in fact draw from her experiences with Rob Valletta and Mike Shay. When speaking with Us Weekly in September, she said she returned to the studio and finished a tune about her two exes. She told Us,
"I just finished a new song tonight, which is really exciting. It's a breakup track, which is relatable and I love it. … It's about both of them. I just kind of combined it into one song because there are parts about that and parts about that. It will be good. So that will come out soon."
Apparently, that breakup song isn't the only new Scheana jam in our midst. After spending a few minutes chatting about music and life, Scheana and Sean2 share another song with the Scheananigans audience. Well, a piece of a song. The clip starts at the 16:38 mark.
Before the excerpt begins, Scheana explains to her listeners,
"Well, I want you to listen to the second song we've been working on because we're not going to get to finish it for, like, a month because [Sean2 will be out of town]. But no, it is coming out. It's so dope. This is a shortened finished version. I'm going to give you guys the first minute and a half of it. I'm still thinking of a name for this one. I think I want to call it 'Do It Now (Get Naked).'"
Scheana also tells Sean2 that she, Ariana Madix, and Lala Kent want to record a track together and give all the proceeds to charity. And she also says she wants to do a music video for "Do It Now (Get Naked)." Oh, and she says she and Sean2 Miles have a few more songs up their sleeves. Oh, and she and Sean2 predict her EP may be out as early as December.
Wow, Scheana's music career really came back with a vengeance, didn't it? If there was ever a time to get "It's all Scheananigan-ing" inked to our forearms, that time is now.