Scheana Addressed All Those Relationship Rumors With Hints For 'Vanderpump Rules' Season 7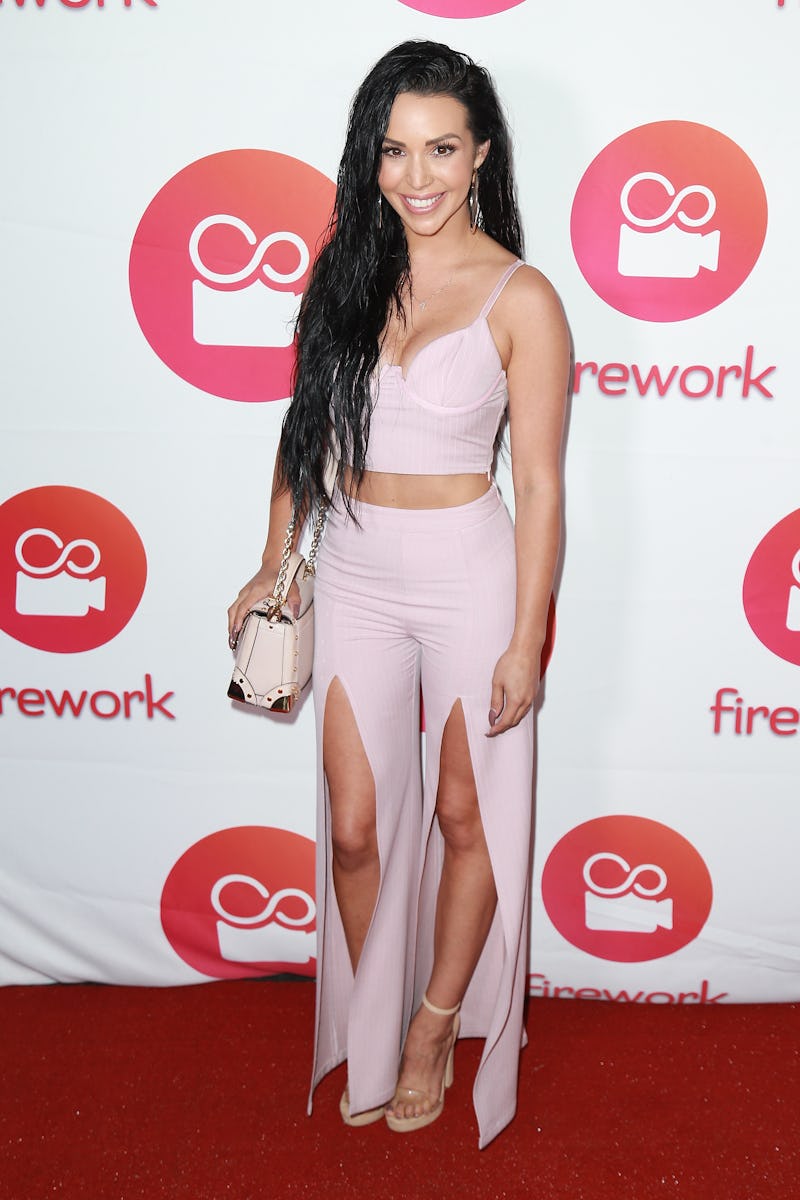 Leon Bennett/Getty Images Entertainment/Getty Images
While the host of Scheananigans has been spending a lot of time with Vanderpump Rules supporting cast member Adam Spott, don't get any ideas. Pump Rules star Scheana Marie says she is single as can be, and her bond with Adam is nothing more than a friendly one. When E! News and Us Weekly spoke with the "What I Like" singer at the launch party for Bit Circus app Firework on Thursday, she set the record straight about her love life, addressed her friendship with Adam, and hinted at what Season 7 holds.
Adam, as any Pump Rules aficionado SUR-tainly knows, was the guy who Scheana tried to set up with Brittany Cartwright during Season 6. Clearly, this matchmaking attempt did not quite pan out: Brittany and Adam didn't pursue a relationship, and on June 7, Brittany got engaged to Jax Taylor. While the Brittany and Adam love connection failed, Scheana and Adam's friendship flourished.
As Scheana the told E! News at Thursday evening's event,
"I'm still single. I'm hangin' and bangin'. People have definitely been interested in it but I haven't been single since I was 25. I get it. I've been divorced, then a tough breakup. Now I've been single for a little over a year and I've definitely had my fun."
And when talking to Us Weekly, Scheana explained,
"I'm still single. It's fun. It's been a little over a year now. I'm living on the Westside … All of my single girlfriends live on the Westside and all of my friends in relationships live in West Hollywood, which is where Adam lives so he's my plus one. I bring him along, and then it works out. Because I'm literally like the only single person on Vanderpump Rules."
Contrary to what the rumor mill may suggest, it sure sounds like Scheana and Adam are keeping it Vander-platonic Rules.
As you might've deduced from their Instagram feeds, Scheana and Adam do spend a lot of time together, but again, it's not couple time. Rather, it's best bud time. As Scheana told Us Weekly,
"You just have to watch next season. We're always together. He's my favorite person to be with."
She continued,
"I don't even know if we know … We're hanging out. Yeah, but he's still my best friend."
Cute stuff.
Vanderpump Rules viewers have watched Scheana go through a lot of ups and downs over the seasons, but it sounds like her love life is in a far less tumultuous place nowadays. She's single, going on dates, having fun, and living her post-Rob Valletta/post-Mike Shay life.
Oh, and she is channeling her past heartbreaks into music. Raise your glasses high, because Scheana has made her triumphant return to the recording studio. She told Us Weekly,
"I just finished a new song tonight, which is really exciting. It's a breakup track, which is relatable and I love it. … It's about both of them. I just kind of combined it into one song because there are parts about that and parts about that. It will be good. So that will come out soon."
All together now:
It really, really is.