This Wacky Comedy Is Coming To Netflix In July & It's Bringing Serious Early '00s Vibes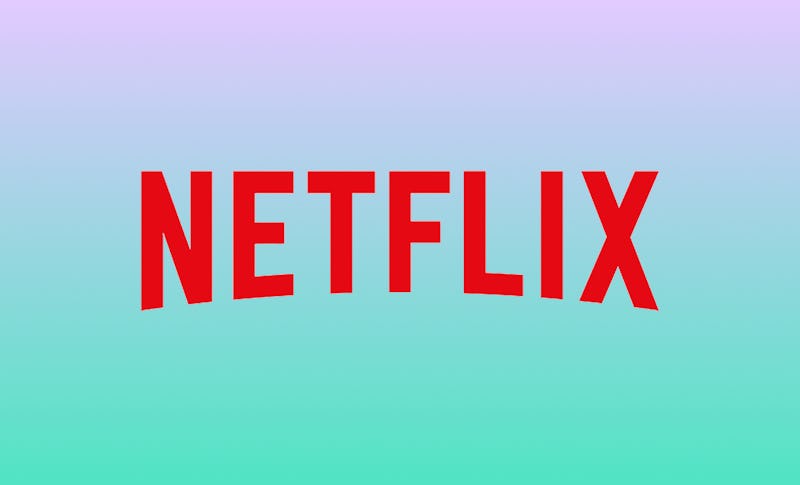 Liz Minch/Bustle
Scooby-Doo is one of those franchises that will always be around. The scaredy-dog and his mystery-solving human companions have been around in various incarnations since the 1960s, but for at least one generation, the most iconic iteration is the live-action Scooby-Doo film from 2002. And here's some good news for those fans: Scooby-Doo is coming to Netflix on July 1, so get ready to take a nostalgic trip in the Mystery Machine. And while the full list of Netflix's July releases comes out on June 20, Scooby-Doo fans can already start preparing for the movie's memorable twist and early 2000s goodness.
While Disney is undeniably the king of film animation, one could make the argument that Hanna-Barbera has always been the queen of cartoon TV. The studio is behind a number of iconic properties, including The Flintstones, The Jetsons, Yogi Bear, The Smurfs, Huckleberry Hound, and yes, Scooby-Doo. The initial brains behind the studio were animators William Hanna and Joseph Barbera, and they shepherded the company over the decades as it changed hands under multiple owners. But 2002's Scooby-Doo marked the end of an era, as it was the final production to be executive produced by Hanna before he passed away at the age of 90, according to IMDb. So how does the film live up to its franchise's legacy?
It definitely updates it in unexpected ways, that's for sure. Scooby-Doo first began as a franchise with the 1969 TV series Scooby-Doo, Where Are You? The series followed four teens/possible hippies: Fred, Daphne, Velma, and Shaggy — along with their canine friend Scoobie-Doo — as they investigated seemingly supernatural mysteries in their psychedelic van, the Mystery Machine. This initial series spawned a number of spinoff series and animated films over the ensuing decades, but it wasn't until 2002 when Scoob and the gang made their live-action debut in a film that today functions largely as a time capsule for the early 2000s.
Just take a look at the stars of the film and you'll instantly be transported to the late '90s/early 2000s. The main heartthrob of the era, Freddy Prinze Jr., portrayed Fred. Buffy the Vampire Slayer herself, Sarah Michelle Gellar, played Daphne. Velma was portrayed by Freaks and Geeks star Linda Cardellini. And frequent Prinze Jr. wingman Matthew Lillard (She's All That, Summer Catch) played Shaggy. The movie had a theme song performed by the other Shaggy of "It Wasn't Me" fame, and rock band Sugar Ray even had a cameo in the film. Does it feel like the early 2000s yet?
In addition to giving early 2000s kids all the feels, the movie is also remembered for its somewhat controversial twist. While nearly all previous examples of Scooby-Doo dealt with fake supernatural threats that were typically revealed to be a person in a mask who would've gotten away with it if it weren't for those meddling kids, Scooby-Doo featured real demons that possessed the team and caused general havoc. And although the mastermind behind the demons was indeed revealed to be wearing a mask, he certainly wasn't your average Scooby-Doo villain.
When the gang pulls the human mask off the film's villain, they discover that it's a robot. That's not terribly surprising, but the real shock came when they learned it was none other than Scooby's nephew, Scrappy-Doo, who was controlling the robot. Oh, and then after he's found out, Scrappy channels the demons' power and turns into a giant monster. It's a lot to take in.
With its decades-old franchise pedigree, its early 2000s dream team cast, and its major risk-taking twist, Scooby-Doo is a film that definitely left a big impression on an entire generation. So if its been a while since you've seen it, why not revisit the aughts and check out Scooby-Doo once it hits Netflix on July 1?