Selena Gomez Just Shared Why She's Hanging Out With Justin Bieber Again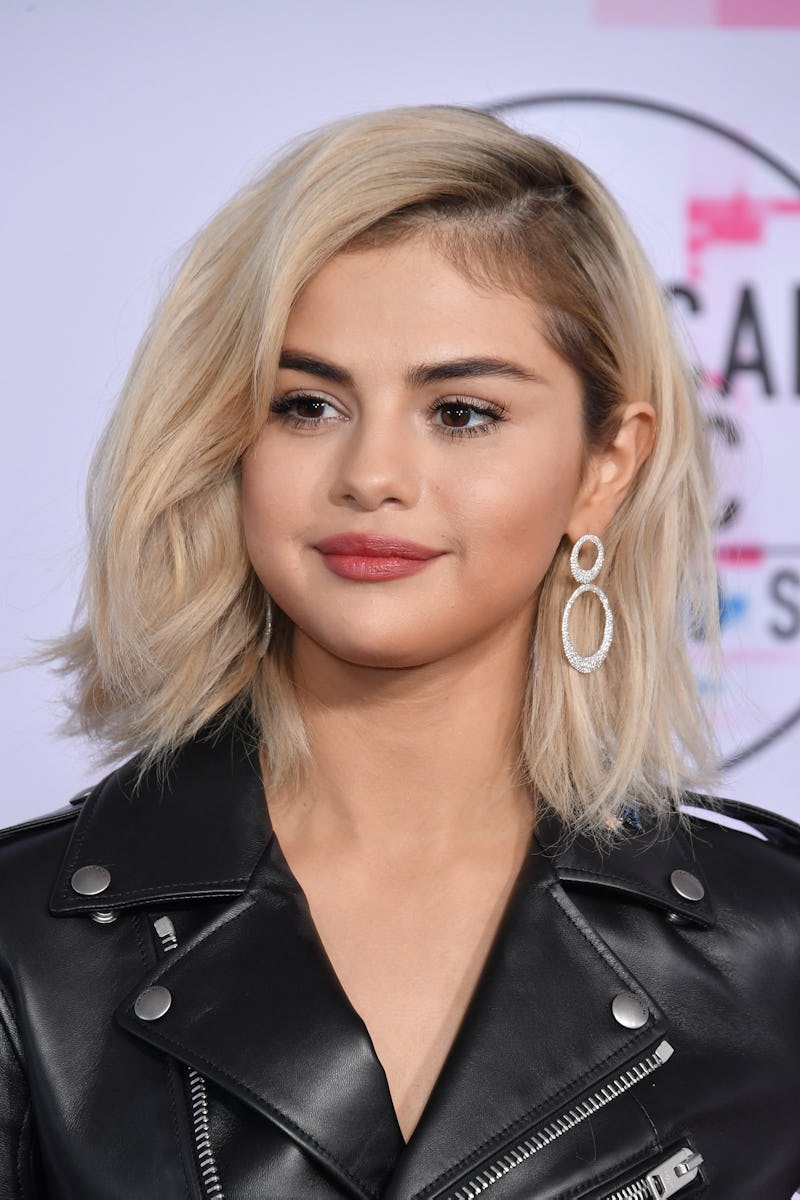 Neilson Barnard/Getty Images Entertainment/Getty Images
Finally, after much speculation and a lot of paparazzi photos, Selena Gomez has commented on Justin Bieber for the first time since they were spotted reconnecting in October. As Billboard's "Woman of the Year", she opened up about why she brought the 23-year-old singer back into her life after they dated on and off for four years and then split up in 2015. "I'm 25. I'm not 18, or 19, or 20," she said, before adding, "I cherish people who have really impacted my life." She continued, "So maybe before, it could have been forcing something that wasn't right. But that doesn't mean caring for someone ever goes away."
The "Wolves" singer said that goes for anyone who has entered her life, including Demi Lovato, Nick Jonas, and Miley Cyrus. They basically all grew up together in the spotlight. "I don't think it's as serious as people make things out to be half the time," Gomez said about the company she keeps. "It's just my life. I grew up with all of these people, and it's so cool to see where everybody is. It comes back to the idea of me remaining full. I think a true representation of love is beyond just yourself."
For anyone who doesn't want Gomez to date Bieber (because they're "toxic" together or it makes her "weak"), it's not really up to you, nor is it anybody's business. She seems happy and the fact that spending time with the "Friends" artist fulfills her is all that matters. Gomez hasn't had an easy go of it over the past few years. From her lupus diagnosis to her kidney transplant to entering rehabilitation (all of which she discusses with Billboard), she's had many downs. So if Bieber is making her feel "full" that's all anybody needs to be concerned about. She appears to be happy, which should make her fans happy.
Like she said, Gomez is now 25. She isn't a teenager anymore like when she and Bieber first formed a relationship. A lot has changed since then, including how both of them have grown up. They are adults in their mid-20s, so if they want to reestablish what they once had, who cares? As anyone who has ever been in a relationship or fell in love at a young age knows, that person is always with you in some way, shape, or form.
As you get older, you mature and your perspective shifts, so maybe that's what happened here with these two. They are obviously different people compared to who they once were. That's something Gomez makes sure to point out about herself to Billboard. "The moment I released 'The Heart Wants What It Wants', which was the first time I had shared a lot of where I was in my personal life, I think a switch happened there," she said about how she deals with the media compared to five years ago. "Would I like people to care about worldly things that matter? Things that should actually be discussed more? Yes. But I can't control that. And I don't want to."
Overall, she remains pretty coy about her relationship with Bieber. The former Disney Channel star never says they're dating or that they're just friends. However, Gomez discussed "the best part of being single" since she and The Weeknd broke up in October after 10 months together. For her, "the best part" is how she and The Weeknd are still friends. "We ended it as best friends, and it was genuinely about encouraging and caring [for each other], and that was pretty remarkable for me."
Seeing as she talked about being "single" that could very well mean she isn't with Bieber in the romantic sense. Or, you know, she's just choosing to keep her personal life private — as she has the right to. While the interview was after he breakup with The Weeknd, it may not have been very far into her rekindled relationship with Bieber.
Gomez and Bieber continue to be spotted out together. Whether they're attending church with one another, hanging out at the Montage Beverly Hills hotel, or seen kissing at a hockey game, they can't escape the headlines. Based on the "Fetish" singer's chat with Billboard, it doesn't really seem like she cares, because she is doing what's best for herself (ahem, another reason fans should feel better about her situation with Bieber).
As she also told Billboard about stepping away from Instagram for a while, "removing myself was about spending time with things that matter." She then said, "I've been hanging out with an old friend, and basically every conversation, we want it to be intentional. Meaningful conversations remind you that it's all within where we are. It's not about what's happening with everything else." If she is referring to Bieber (she didn't mention a name), then it seems she's taking her connection to him seriously and really listening to her head, not only her heart.
Yes, Bieber has made a lot of mistakes and people think she can do so much better than him, but just because they're hanging out again doesn't mean Jelena is forever, nor does it even mean they are beginning another serious romance. Whatever the case, Gomez feels "full," she's a bit wiser, and she's healthier, and who can argue with that?