Shawn Mendes Braided Camila Cabello's Hair Because He's The Perfect BFF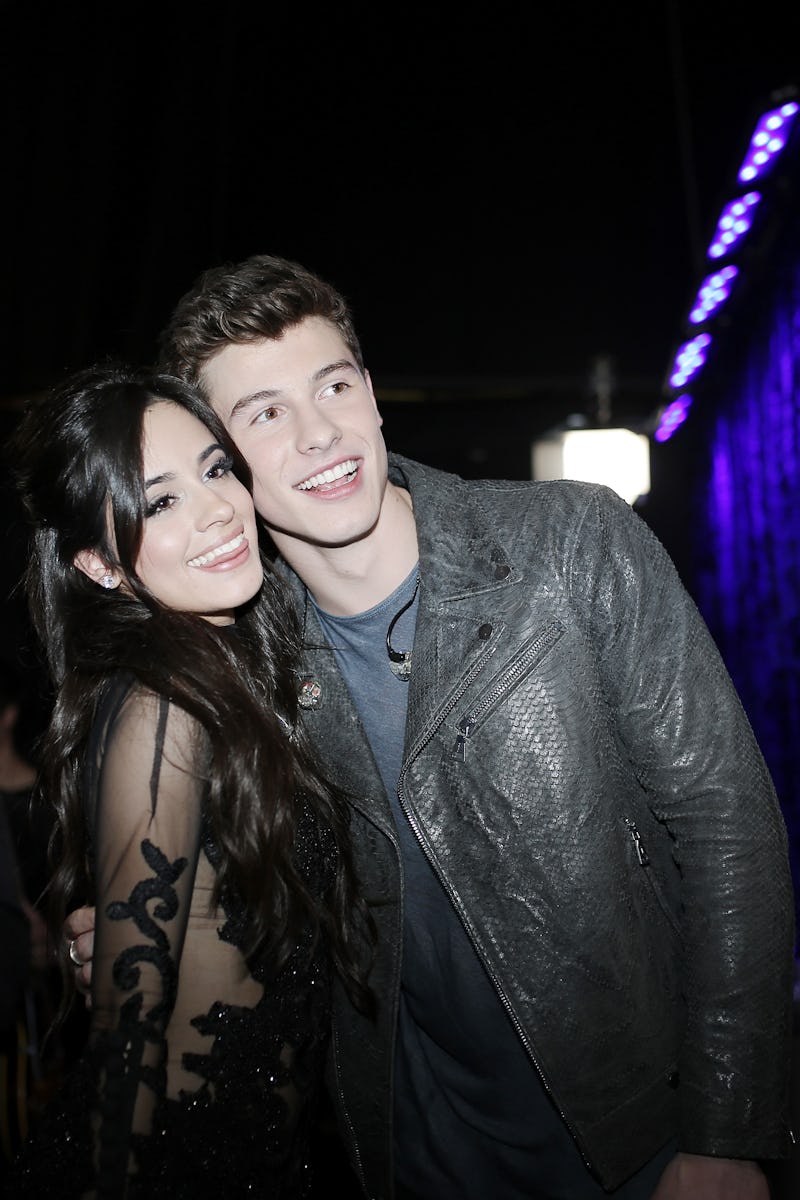 Mike Windle/Getty Images Entertainment/Getty Images
In the world of celebrity friendships, there are some well-known BFFs. From Ariana Grande and Nicki Minaj to Taylor Swift and well, everyone, people love a great celebrity duo. Now, Shawn Mendes braiding Camila Cabello's hair is going to make you add this pair of friends to the list of people you want to hang out with IRL.
On Sunday, Cabello took to her Twitter account to share an image of herself sitting down while Mendes stood over her braiding her hair. Basically, it's one of the cutest things you'll see today because friends supporting friends is what the world is all about.
If you weren't familiar with Cabello Mendes friendship, the pair started making headlines together all the way back in 2015 when they collaborated on the song "I Know What You Did Last Summer." When the song dropped, rumors about a relationship between the two singers began swirling (because apparently people can't just be friends?). In 2017, however, Mendes cleared up the rumors by explaining that the pair never dated and shared kind words about he and Cabello's friendship.
While theories about both Mendes' and Cabello's songs being about one another still circle them, the moment between the pair that the "Havana" singer posted to her Twitter is sweet regardless of what you think of their relationship status.
Surprisingly, though, comments on Cabello's photo seem to center more around the pair as friends than as anything else. Fans even seem to have a nickname for them: Shawnmila.
People truly seem to ship them platonically these days, and honestly, it's so cute.
In fact, some fans can barely handle all the friend love from this pair.
Some notably pointed out that Camila and Mendes are now both Grammy nominated best friends. In fact, both are nominated for Best Pop Vocal Album.
Of course, this isn't the first time that Cabello has had a friendship bonding moment via hair and her Twitter account. A few weeks ago, the singer chose to rock an Ariana Grande style high pony tail to an event. Turns out, those things are not so easy to rock.
Cabello ended up reaching out to Grande about how she deals with the pain of the pony.
For Cabello, the pain ultimately became too much to bear, and that gorgeous high ponytail just had to come down.
Grande replied by being happy that Cabello could still "feel things" in her hilarious response, and for her part, Cabello said "Thank U, next" to her pony.
Clearly, Camila Cabello's hair has some sort of mystical friendship forming property (alongside being, you know, gorgeous). From high ponys to braids, she's got supportive friends. Honestly, when your scalp feels like it's ready to fall off thanks to that twist tie or you're on your third day without a wash, those friends can come in seriously handy.
While Mendes and Cabello shippers may have taken an L on the relationship front, at least they've got some seriously adorable friendship posts to console them. Let's be honest, we all deserve someone to braid out hair.