Astrologers Say These 4 Zodiac Signs May Be Stuck On Their Ex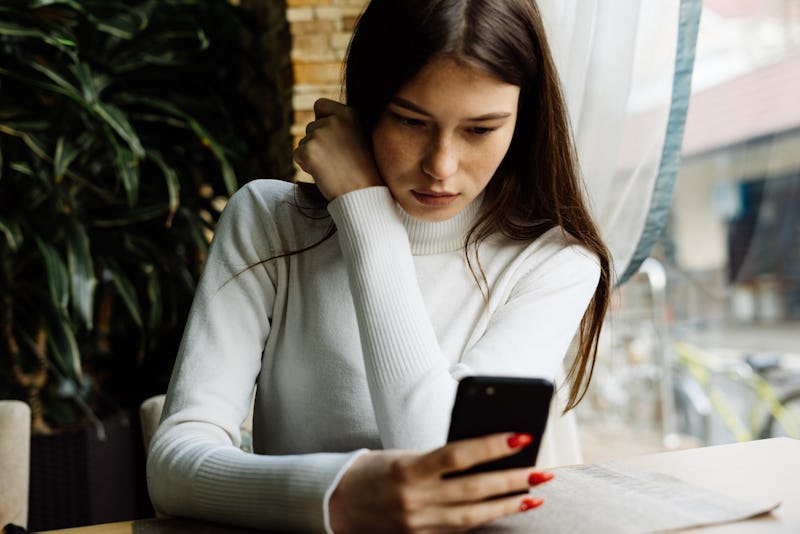 Shutterstock
It can be tricky to figure out whether or not you want to get back with an ex. There are so many factors to consider and emotions to overcome, and you might decide it's just not worth it. But for some zodiac signs, the idea of a second chance can feel like a no brainer.
This has a lot to do with their values, and how they view relationships in general. If they're all about forgiveness, or highly focused on love, it'll only seem right to reunite with an ex. They'll be the ones picking up the phone and reaching out, or gleefully agreeing to "try it again."
Their ruling planets can also play a role. "Specifically, whether a planet is linear or nonlinear, and whether it is a logical or an emotional planet [can determine if a sign may get back with their ex]," Julia Kelley, an astrologer and yoga teacher, tells Bustle. For example, Pisces is ruled by Neptune, the planet of of intuition, imagination, and the subconscious mind, Kelley says. Pisces is therefore more sensitive and open to doing things in a non-linear fashion, "AKA if they feel that they are destined to be with someone, they will get back together with them," she says.
Compare this to Capricorn, a sign ruled by Saturn, the planet of responsibility, discipline, and forward progression. They aren't likely to get back with an ex, Kelley says, because they prefer to look ahead to the future. "They rarely revisit their past," she says, "and the people in it." That said, here are the four signs most likely to get back with an ex, and why.