11 Science-Backed Ways To Form A Closer Bond With Your Partner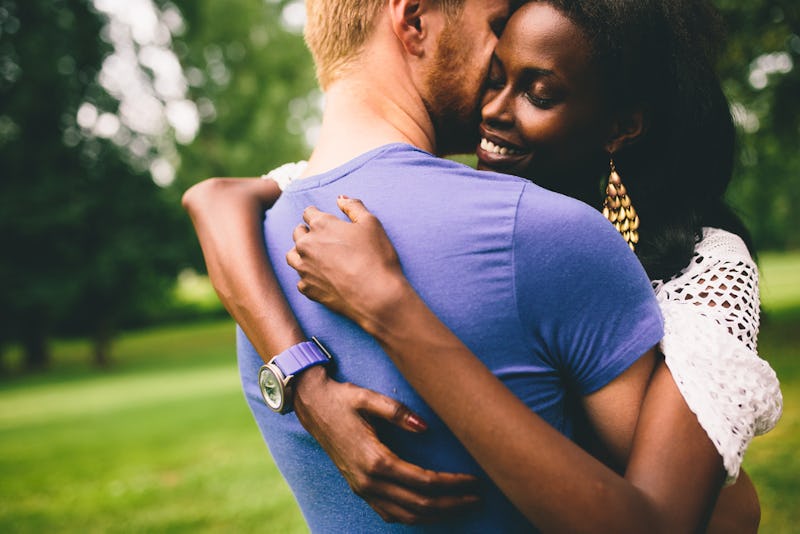 Goran Bogicevic/Shutterstock
Even if you already feel connected, there are always things you can do to form a closer bond with your partner. These might include fun ways to get to know each other better, as well as ways to maintain a connection with someone you've been with long-term. Because it really can take work.
"To remain bonded and connected, there must be energy generated to ensure this is an active priority," therapist Dr. Dana C. Avey, LMFT BC-TMH ADS, tells Bustle. "One cannot expect to feel an intense bond and connection with someone continually over the years if they do not put forth the necessary effort to make it so and do so consistently."
Luckily, that's where science can come to the rescue with a few research-backed tips and tricks to stay connected. As Dr. Avey says, "If we want our bonds to exist over time, we cannot allow days and weeks to pass by without connecting with our partners through some simple bonding mechanisms, such as hugging, touch, and eye contact."
Things like these, as well as a few of the tips listed below, have been shown to help keep a connection alive. Read on for the best science-backed ways to form a closer bond with your partner, in case you want to give 'em a try.