This Is The Number One Reason People Get Back With Their Exes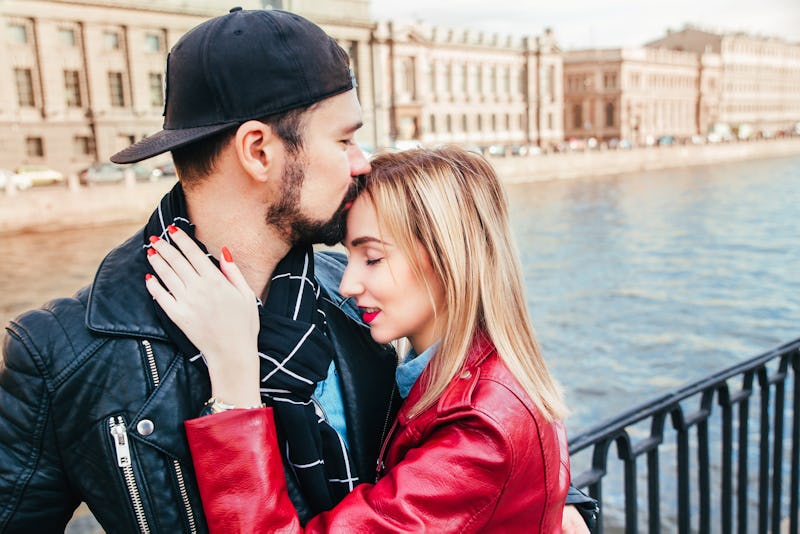 Elena Kratovich/Fotolia
Naturally, getting back together with an ex can be a tough call. You may want to give them another chance but you don't want to put yourself through hell all over again if nothing's changed. Well, Casino.org, a casino guide website, asked 1,000 Americans about breaking up, getting back together, and everything in between. Though they looked at all different aspects of breaking up and making up, what was really surprising was the reasons people get back together.
"What we found most surprising is that superficial efforts weren't as likely as long-term commitments to convince most people to change their mind on a bad breakup," the team at Casino.org tells Bustle. "When people get dumped they sometimes focus on 'looking' their best or making surface-level changes to get their ex's attention. Our study found that the best way to get your ex back is to improve your lifestyle."
And it makes sense — superficial changes just aren't as significant as real changes to who you are. That being said, getting back together is not always the right option, no matter how many changes have been made. Sometimes, the reason you broke up was way bigger than that.
If you're considering getting back with an ex, make sure that you're giving yourself enough time to really think about such a big decision. "Staying too close with them and spending too much time with them does not allow you to move on from them, or to meet new people," psychologist and love expert Dr. Nikki Martinez tells Bustle. So give yourself some space before you decide, even if they seem to have changed.
Curious as to what changes actually make a difference in terms of getting back together? Here's what the survey found.