What To Know Before You Get An IUD Now That Justice Kennedy Is Retiring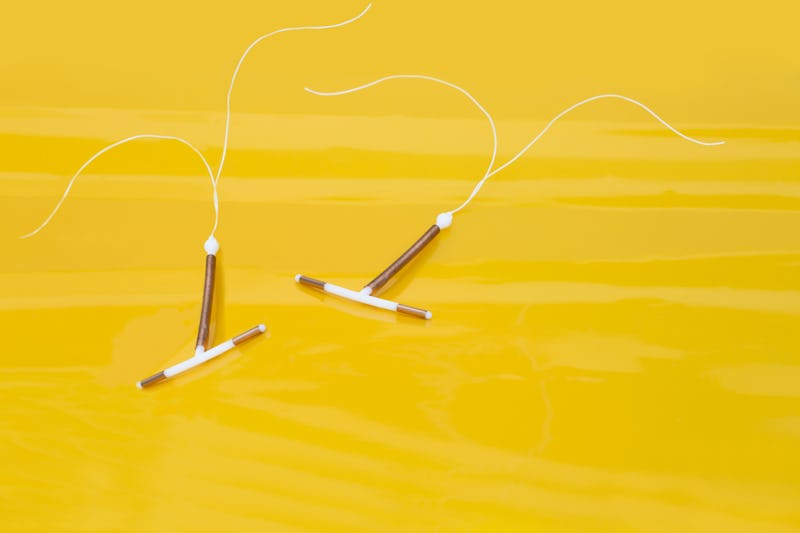 Beate Panosch/Fotolia
Remember that time, right after the election, when Twitter exploded in information about intrauterine devices (IUDs) — a call to contraception issued in response to an angry orange abortion foe entering the White House? Well. One and a half years later, here we are again: Another older white dude's actions mean women across the country must now consider how best to insure their uteruses, lest their bodily autonomy be legislated away. With Justice Anthony Kennedy, classically the bench's pivotal swing vote on critical abortion cases, retiring on July 31 — and Brett Kavanagh as Trump's Supreme Court nominee — reproductive rights have rarely stood in a more precarious position. As such, IUD endorsements are ringing around Twitter once again.
Abortion rights are once again under fire, as a vacant seat on the Supreme Court gives the Trump administration its opening to go after Roe v. Wade. That landmark 1973 decision affirmed the right to abortion up until fetal viability (typically, around 24 weeks), but ever since, various lawmakers at the state and federal levels have worked to tear it down. Kennedy has been hailed as a "firewall," as National Women's Law Center President and CEO Fatima Goss Graves put it in a press call Thursday, against challenges to Roe. Without his vote, the court will skew conservative — and because the president has long promised to overturn Roe, we can expect that any of his nominees will present with a clear agenda.
At the same time, the Trump administration has consistently worked to limit both the number of operational reproductive health clinics in this country, as well as access to affordable birth control. Putting all the pieces of the puzzle together, it seems pretty clear that now would be an excellent time to amp up your uterine security. Enter the IUD.
"IUD s are an excellent method of contraception — once it is in place, it works," and keeps working, says Mary Jane Minkin, MD, a clinical professor of obstetrics, gynecology, and reproductive sciences at the Yale School of Medicine. You don't need to remember to take a pill every day, she adds, "And with folks concerned about ongoing availability of contraception," the IUD appeals because, "Once it is in place, it should work for a long time." As long or longer than the Trump administration could conceivably last, if not so long as the tenure of two fresh Supreme Court appointees. And theoretically, at least, no one can take it away once it's safely stashed inside your uterus.
Of course, a single best birth control option does not exist: What works for you might not work for your neighbor, and the IUD is no exception. But if you want to find out more, here's what you need to know about getting an IUD.