If You're Moving In With Your Partner, Experts Say To Make Sure You Agree On These 9 Things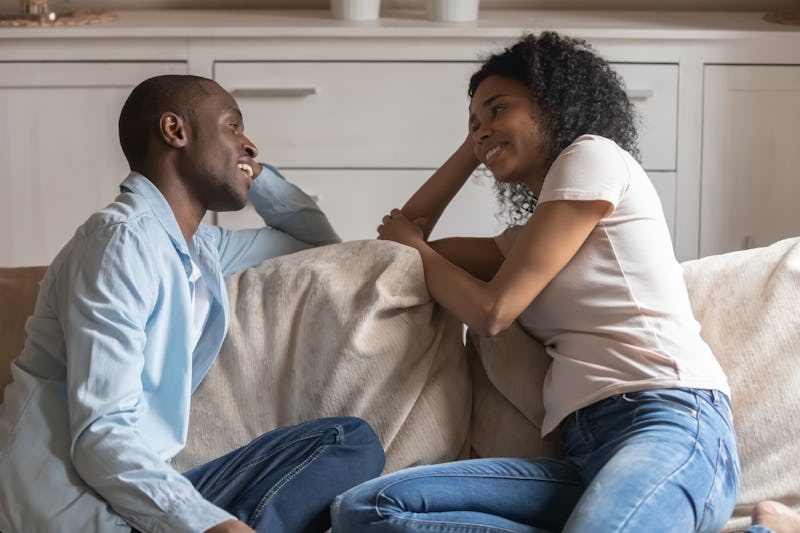 Shutterstock
Before you get caught up in the whirlwind that is moving in together, you and your partner should pause long enough to ask yourselves a few important questions. In doing so, you might learn that you're not quite ready to take such a big step. Or, at the very least, that there are a few things you'll want to agree on first, before sharing a space.
Moving in together obviously has a lot of positive benefits and it can be a great next step in your relationship. But it can also come with some pretty big challenges. "Living with a partner can shift the dynamics of a relationship drastically, especially if it's the first time living with a partner," Jamie LeClaire, a sexologist and sex and relationship educator, tells Bustle. "It can feel like a crash course on learning your boundaries when you might not yet be that great at communicating them."
While it's possible to figure it out as you go, it might be easier to parse out any potential issues beforehand, LeClaire says, so you can spare yourselves conflict and heated disagreements down the road. Here are a few things you'll want to agree on, according to experts, before you officially live together.