7 Ground Rules You Should Set When You First Move In With Your Partner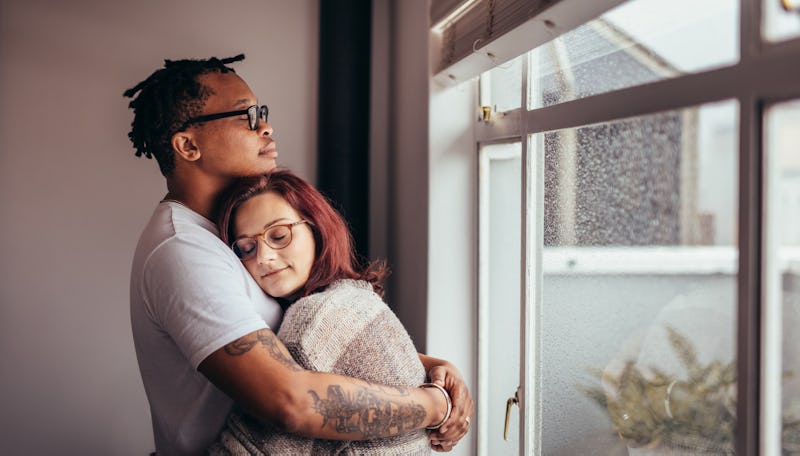 Jacob Lund/Fotolia
Of all the relationship milestones out there, moving in with your partner for the first time is undoubtedly one of the most exciting things you can experience as a couple. But as much fun as it is to imagine the endless nights of cuddling, cooking together, and having movie marathons, it's also important to remember that living with someone requires a lot of compromise — and being roommates with your partner means you'll need to communicate about some ground rules prior to moving in together.
"What's great about moving in with your significant other is now you both have the power to make the rules and create a new home life culture," Jacob Kountz, marriage and family therapist trainee and clinic manager at CSU Bakersfield, tells Bustle. "But, sometimes that's the problem: no one might speak up. Sometimes couples move in together because they 'mesh well' whenever they go out to dinner or hang out at each other's homes. It is a different process once you decide to combine living arrangements, so it is pertinent to speak up about what it is you need from your partner to make things go as smooth as possible. This also means to be attentive when they say their needs, too."
Whether you want to call them "rules" or something a little less harsh like "household expectations," the most important thing is that you're communicating and getting on the same page about what you each do and don't want your home life together to look like. If you don't know where to start, here are seven examples of ground rules you might want to go over with your partner before signing a lease and moving in together.