If You Want To Support Planned Parenthood, This Is The One Cyber Monday Deal You Need To Know About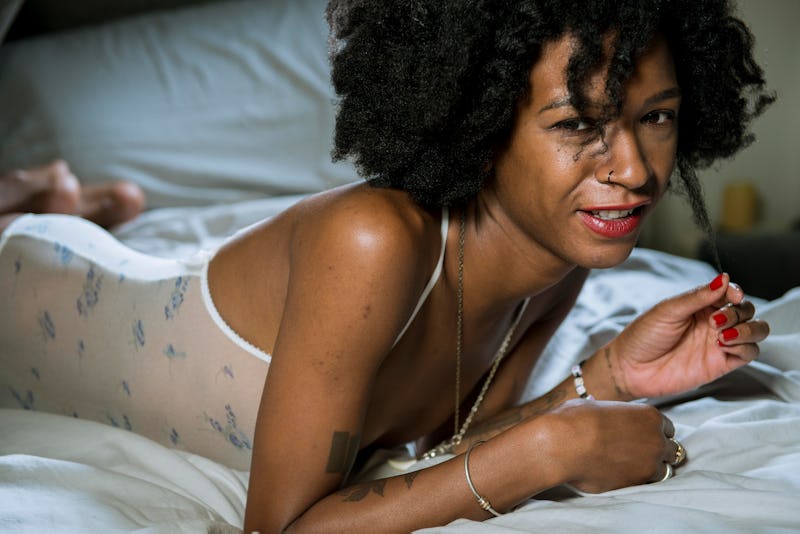 BDG Media, Inc.
Now that the holidays are swiftly approaching, 'tis the season for gift-shopping — but if you're anything like me, leaving your house at the crack of dawn to fight the crowds on Black Friday is simply not happening. Instead, I'll be frantically researching the Cyber Monday 2017 deals for women that I can score from the comfort of my own bed. And because I'm always looking for ways to spread both feminism and holiday cheer, what better way than by buying from companies who are giving back to women on Black Friday and Cyber Monday?
There are so many amazing feminist organizations that need support, and Planned Parenthood is no exception. If you're passionate about fighting for women's reproductive rights, there's one deal you need to hear about: this year, Sustain Natural — a leading brand of all-natural vagina-friendly essentials — is donating all, as in 100 percent, of its sales on Cyber Monday to Planned Parenthood... and they're even "pinking out" their website for the feminist-friendly occasion. Sustain already donates 10 [percent] of its pre-taxed profits to organizations that provide reproductive health and family planning services to low income women through their dedicated fund 10%4Women, but this Cyber Monday, they're taking their support of women's rights one step further.
"I'm proud of the work that we do with Sustain, but it's not enough," Meika Hollender, Co-Founder and Co-CEO of Sustain Natural, tells Bustle. "This movement is bigger than any one company, and as a new voice in this industry, it's my responsibility to lead the charge for support of organizations ensuring that women throughout this country have the access they need to take care of their reproductive health. For us, this means working with organizations like Planned Parenthood to create a future that ensures sexual and menstrual equity."
Whether you're shopping for your friends and fam or simply treating yo'self (hey, no shame), holiday shopping is even more rewarding if you're buying from companies who are committed to supporting women. If you know and love someone with a vagina and also want to show your support for Planned Parenthood, here are five awesome Sustain Natural products to consider gifting this year.