T. Swift Teases Zayn In This Behind-The-Scenes Vid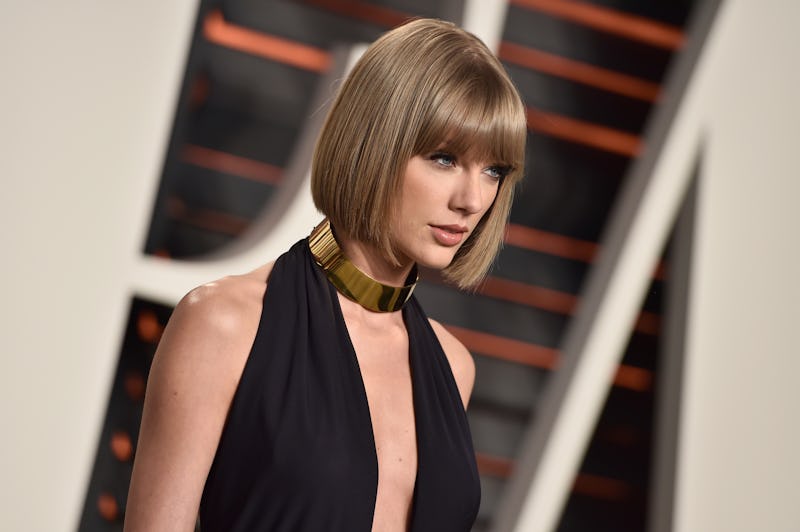 Pascal Le Segretain/Getty Images Entertainment/Getty Images
When are celebrities going to stop being polite and start getting real, do you know what I mean? I love me some polished public images, don't get me wrong, but my favorite thing is famous people ribbing each other a little bit, so I can see how they are in real life, snark and all. (Celebrities, they're just like me.) Which is why I'm particularly obsessed with this behind-the-scenes video of Taylor Swift teasing Zayn Malik. He's not even present for it, which becomes the topic of the teasing, but I feel like it's the perfect snapshot of the playful relationship that the two share. After all, for as intense as things get in the video for Swift and Malik's collaboration, "I Don't Wanna Live Forever," the two actually share a very platonic friendship, as Malik is in a much-publicized relationship with Gigi Hadid, one of Swift's best friends.
And just like any friends, Swift and Malik likely give each other some crap, which is exactly what Swift is doing in the behind-the-scenes video that her management team shared to their Twitter on Friday. It was taken on the "I Don't Wanna Live Forever" set, and it features Swift talking about exactly why she's the only one in it — because Malik is not about that early call time life.
She's not straight up calling him a lazy bones, but the subtext is there. Swift has always been a good sport, and when I think of the phrase "consummate professional," it's her face that pops up in my brain, so it's nice to see her in a moment where she's not exactly thrilled to be up at the crack of dawn. And in makeup. And hair. And costume. All while her male costar is still happily snuggled into bed at a hotel somewhere in London. Serve that shade, Swift.
Not only does this little sneak peek at her behind-the-scenes self reassure me that she's a real person and not a perfectionist robot who was sent her to make me look bad, but it also clearly translates into a kick-ass music video performance, so this serving of realness is doing double duty.