Why Taylor Swift Skipped The Grammys Red Carpet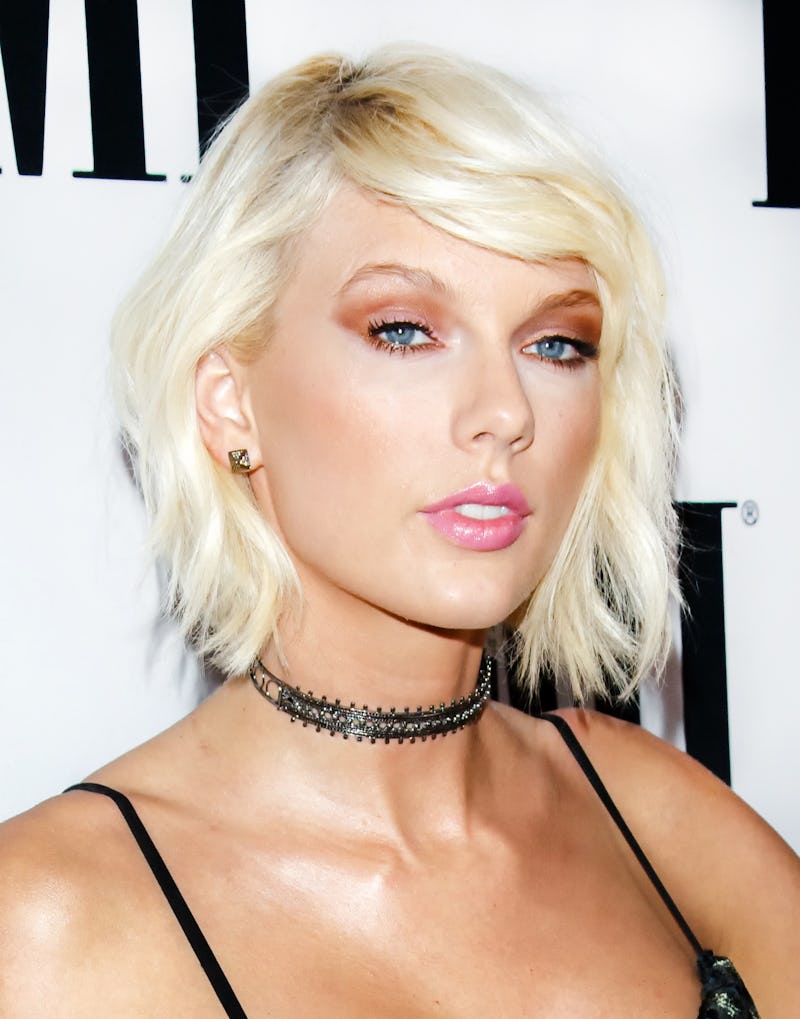 Mark Davis/Getty Images Entertainment/Getty Images
Since music awards shows are a chance to really do it up, I was excited to see Taylor Swift's look at the Grammys — especially since she looked so great last year. But, most unfortunately, the singer was a no show.
It's unclear where Swift was on Sunday night, but she definitely wasn't at the Grammys. The singer didn't receive any nominations this year, so she didn't really have a reason to make an appearance. Though, as all her fans would agree, it definitely would have been nice.
Until next year, when she hopefully makes a comeback, all we can do is reminisce about her past fashion choices. So let's take a walk down memory lane, shall we? At the 2016 Grammy's, the singer walked the red carpet (with Selena Gomez as her date, aww) in a red tube top and flowing hot pink skirt. It was one of the most memorable outfits of the night, and for good reason.
The bold Atelier Versace outfit, and Anna Wintour-esque hair, sparked many a meme. But that didn't stop Swift from absolutely rocking it. She even got the stamp of approval from E! New's Fashion Police, which (if you know the show) is really sayin' something.
There was also her look at the 2016 Met Gala. This is where Swift, in my opinion, really came into her own. I love the dark lip, the silver dress, and the bleach blond hair. So cool, and a far cry from her baby country star days.
Until next year, Taylor!