This Is The Most Common Thing People Do Right Before Sex, According To A New Survey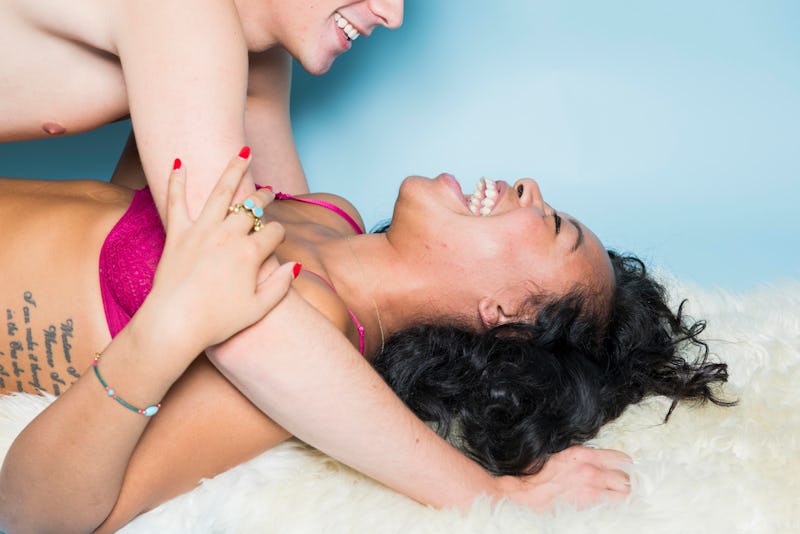 BDG Media, Inc.
Sex is rarely about just sex. It often involves flirting, the build up beforehand, the pillow talk afterwards. But for some people, there are far more practical elements that go into sex, rather than just building a connection with the other person and anticipation of the act to come. For some, it's downright practical — and that's where a pre-sex routine comes in. According to a recent survey conducted by OnePoll in conjunction with Pure Romance, the online retailer, pre-sex rituals are very much a thing.
Pure Romance's survey of 2,000 Americans found that 38 percent of people have a pre-sex routine, a set of behaviors that they stick to every time they they're going to get down. But maybe it's not a surprise because, for some people, routines are really comforting.
"You know what they say: If it's not broke, don't fix it," Patty Brisben, founder of Pure Romance, tells Bustle. "Routines can make people feel comfortable, and if they had a great sexual experience with certain pre- and post-activities, then we think it's likely they will repeat the same rituals. With all the effort people go to in order to look their best and please their partner, it makes sense that they'll stick to a routine that works in hopes of having many more positive times in the bedroom."
In fact, 64 percent of respondents said the point of the routine was to make them feel more confident and enjoy the sex more, so maybe they just need it to get their head in the game.
But what is it that people turn to? Well, some people followed a hygeine routine, while for others it was more of a romantic affair. Here's what the survey found.