Spotify's 10 Most Played Disney Songs Doesn't Include This Absolutely Iconic Tune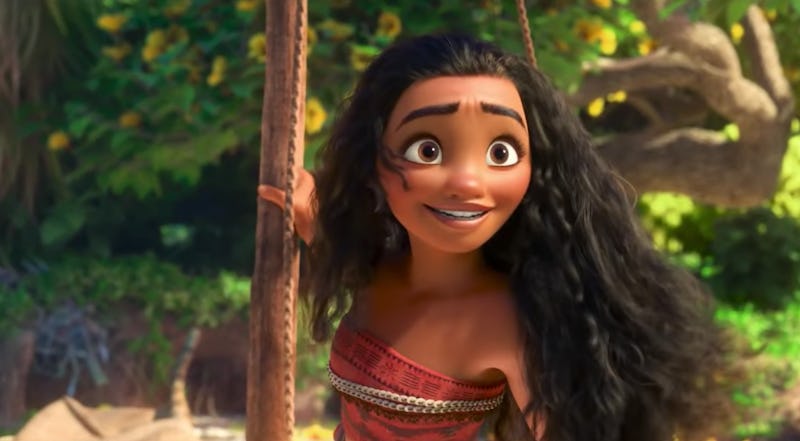 'Moana'/Disney
When you think of a Disney film, you can't help but think of beautiful colourful scenery, cute AF stories, and, of course, music so catchy you are singing it long into adulthood. Yes, these are the films that make you think that maybe you are in fact a Disney princess and have the voice to match. And now we have the definitive list of the world's favourite Disney songs on Spotify, you can work your way through them one by one, much to the delight of your friends and family, I'm sure.
Classic Disney film aficionados will have to Let It Go, as seven of the top ten songs are actually films from post 2005. In the past few years it seems as though nearly every Disney film has a soundtrack that is worthy of the top ten charts. Some of them even stay number one for weeks on end. The likes of Frozen, Moana, and Cars are what all the kids want to sing along to these days, and they all feature in this list. So, if you're still holding a candle to all the Lion King tunes (and who over the age of 21 isn't?), you may be a little disappointed as Circle Of Life, Can You Feel The Love Tonight, and Hakuna Matata don't even get a look in here. Weep.
The results of the world's favourite Disney songs on Spotify were published on the Play Like Mum website and, despite a distinct lack of some of the old classic, every song is still an absolute feast for the ears.
Let's look at the list from least popular to most popular and prepare to have a load of songs stuck in our heads all day.