The Real Story Of Tonya Harding & 14 Other Fascinating Nonfiction Books Out This Month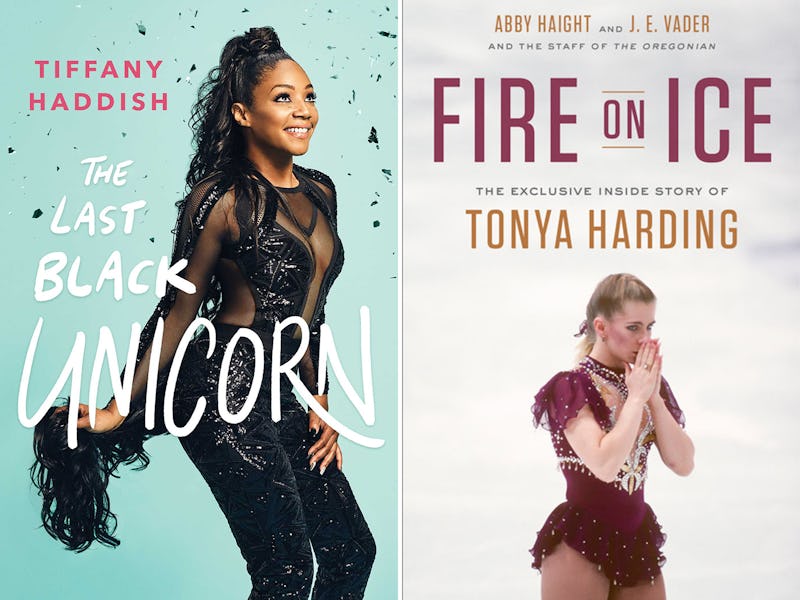 Before the clock runs out on 2017, the year has more to offer us. While that might scare you given some of 2017's more unpleasant developments and events, I promise there is good to come. Topping that list, at least for me, is the arrival of more quality nonfiction books than any of us can probably handle. Publishers have a smorgasbord of new releases that are just waiting to find their way onto our bookshelves, digital or otherwise, no matter if we're looking to gift them or keep them.
Among the biggies coming in December are works about infamous figures in the world of pop culture, including Olympic figure skater Tonya Harding and the rap group N.W.A. Also notable are memoirs by big names such as actress Tiffany Haddish and barrier-breaking sportscaster Lesley Visser. You'll also find an unconventional self-help book from a Bachelor producer, political writings from Noam Chomsky, and a history of public opinion regarding marijuana. And that is just a sampling of the many titles on deck.
Get out your gift list and TBR, because December books are making the end of the year merry. The 16 nonfiction new releases below are on their way, so prepare yourself accordingly.