Experts Say These Are The 16 Best Dog Breeds To Adopt In Your 20s & 30s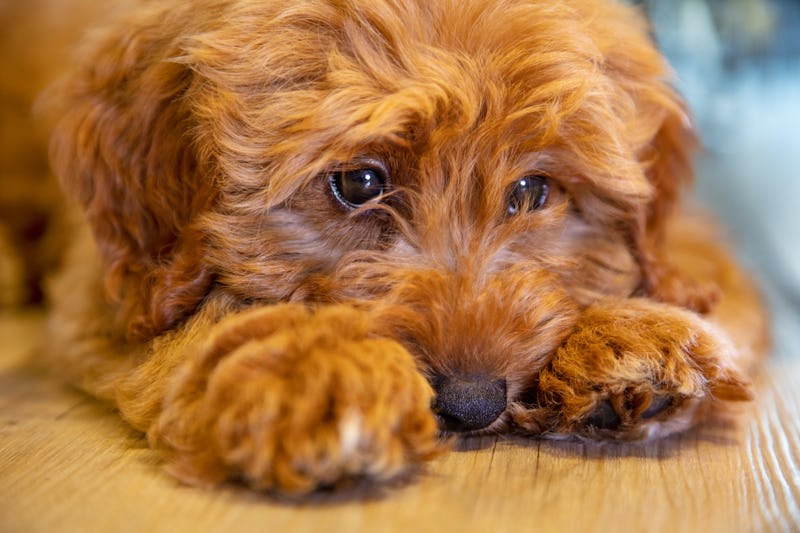 Darren Baker/Shutterstock
If you're thinking about adopting a dog in your 20s or 30s, you have a lot to consider. Depending on your specific lifestyle, you might be looking for something totally different than someone else who's around your age. For someone who's still in their 20s, that might mean choosing a breed that doesn't need a whole lot of attention or responsibility.
"Since folks in their 20s are still searching for the right job, place to live, may still be in school, etc,. a lower maintenance dog might be best for them," Erin Askeland, CBCC-KA, CPDT-KA, animal health and behavior consultant at Camp Bow Wow, tells Bustle. A Greyhound or Tibetan Spaniel might fit this kind of lifestyle well. For people in their 30s who might be in a more settled routine or who may have additional resources and time for their dog, a Bernese Mountain Dog or King Charles Spaniel, both of which need closer companions, could be a good fit, she says.
Another thing to consider is whether you want to welcome a puppy into your home or opt for a dog who's already grown. Chewy pet behaviorist Dr. Wailani Sung tells Bustle that for younger people with a pressing family life or career, a puppy might not be the way to go. "Remember, young puppies need more attention and care," she says. "They will need more training, handling and socialization. If you don't have time for that, then please consider getting an adult dog." Plus, a puppy costs significantly more because they need more medical care, training classes, vaccinations, and more, Dr. Sung says.
Here are some breeds to consider, according to experts.