23 Un-Foopin-Forgettable Titus Lines From 'Unbreakable Kimmy Schmidt'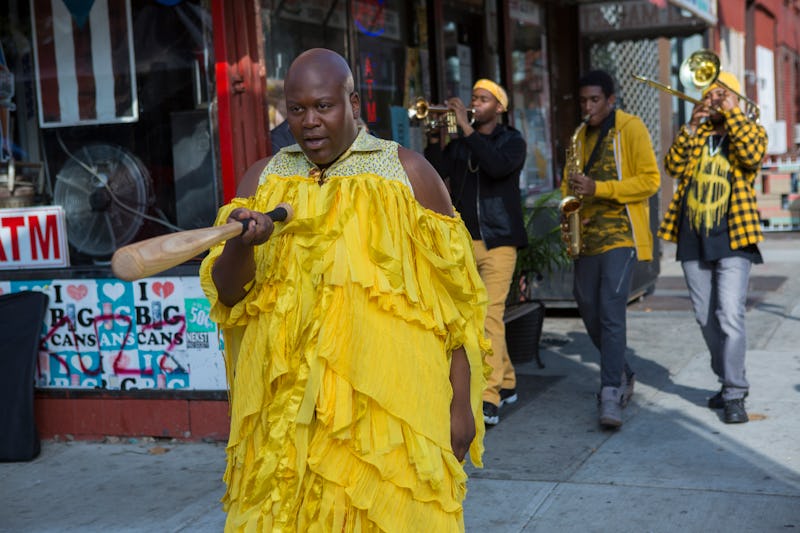 Eric Liebowitz/Netflix
Pretty much everything Titus Andromedon says on Unbreakable Kimmy Schmidt is worthy of being embroidered on a pillow. So with the series' final episodes arriving Jan. 25, it's only right to honor his character by reliving some of the best Titus lines from Unbreakable Kimmy Schmidt. These 23 quotes don't cover every hilarious line he's ever said (there are just too many!), but they'll be enough to make you want to re-watch.
Titus may have been given the name of Ronald Wilkerson at birth, but he was destined to become the fabulous, floundering Titus Andromedon we've come to know him as. And since Kimmy began rooming with him in his basement apartment, his life has drastically (not dramatically — 'cause he already had that covered) improved. Yet, even when he's not living his best life (which is pretty much always), he knows how to deliver a line with the perfect combination of sass and panache.
While Titus has grown a lot as a person and friend throughout the course of Unbreakable Kimmy Schmidt, he's also proved himself to be a comedy gold mine. And really, that will be his legacy on the show. So before you say farewell to one of the most memorable characters to ever grace your TV screen, here are just some of the best Titus quotes.