The 3 Worst Relationship Mistakes You're Likely To Make, According To Your Zodiac Sign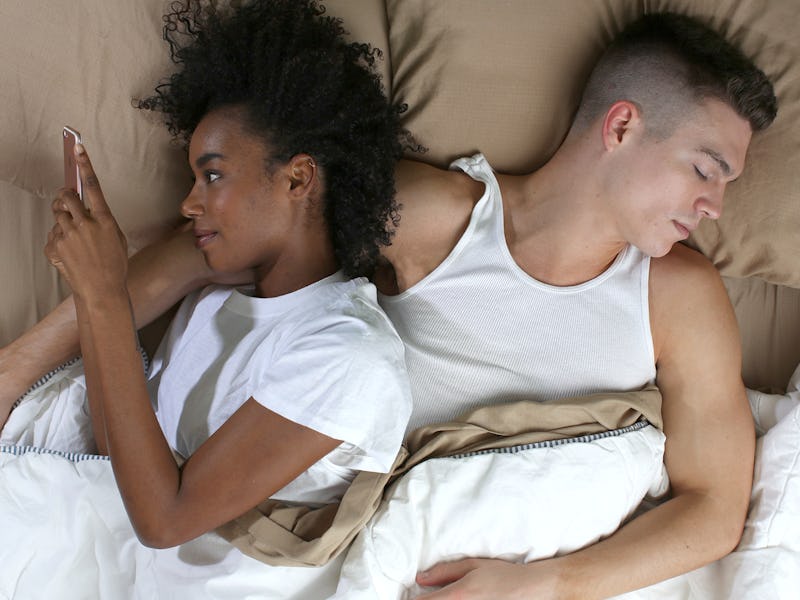 Ashley Batz/Bustle
Many of us are guilty of committing sins every now and then. But when it comes to relationships, it is important to be mindful of these mistakes because certain transgressions can get you into a lot of trouble. Fortunately, astrology can help you recognize which sins you're more likely to commit in your relationships so you can avoid problems in the future.
Relationship sins are things you and your partner do that basically create negativity, block connection, and cause issues in your partnership. According to astrologer Cindy Mckean, these can be certain traits, habits, or actions that your relationship should be without. This can look like lines that are crossed and sometimes even dealbreakers.
When it comes to committing relationship sins, Mckean says that some signs are more prone to certain types of "sins" than others just like some signs are much more flexible and forgiving.
"Overall, it really is a matter of perspective," she says. "Being in a relationship requires compromise. With that, we allow room for forgiveness or overlooking certain things. It's always important to remember that no matter what our horoscope says, love conquers all."
So here are the worst relationship sins you're likely to commit, according to your zodiac sign.