The 4 Signs That Are Most Likely To Be In Long-Term Relationships In 2019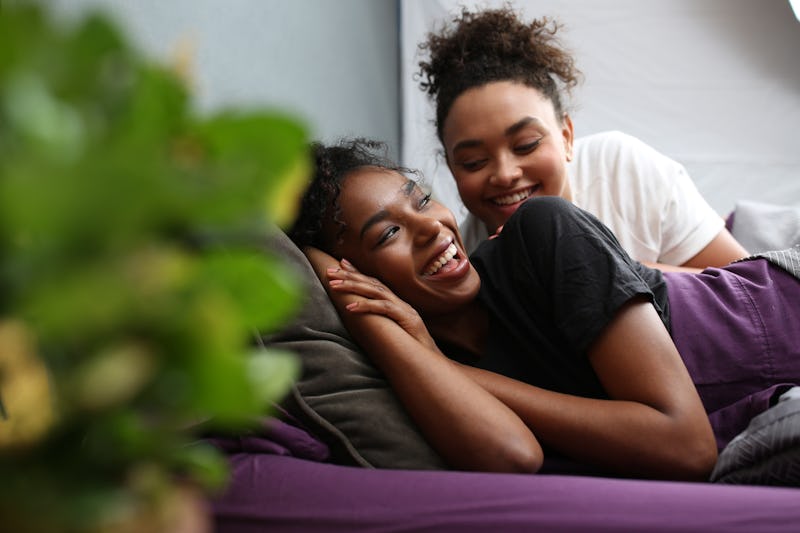 Ashley Batz for Bustle
As 2018 comes to a close, it's time to reflect on the past — your love life, your career, your friendships, your health — and look toward the future with hope. What will 2019 bring? According to astrology, the new year is looking like the perfect time for love for several zodiac signs.
"Some of us experienced 2018 as a pinnacle year for love while others have found themselves feeling left alone without a shadow to keep them company," astrologer and psychic, Cindy Mckean, tells Bustle. "The good news is that 2019 looks very good for some astrological signs when it comes to finding love and being involved long-term with that partner."
However, if you want to find love, it's important to be open to it. While you've probably heard that love happens when you're not looking for it — and that may be the case — more than anything it's key to open your mind and heart to the possibility of love being in the cards for you in 2019. Which means, if you've been down on relationships this year, it's time to look forward to new possibilities in the new year.
Here are the four signs that are most likely to find themselves in a long-term relationship in 2019, according to Mckean.