The Academy Stands Up For Director Asghar Farhadi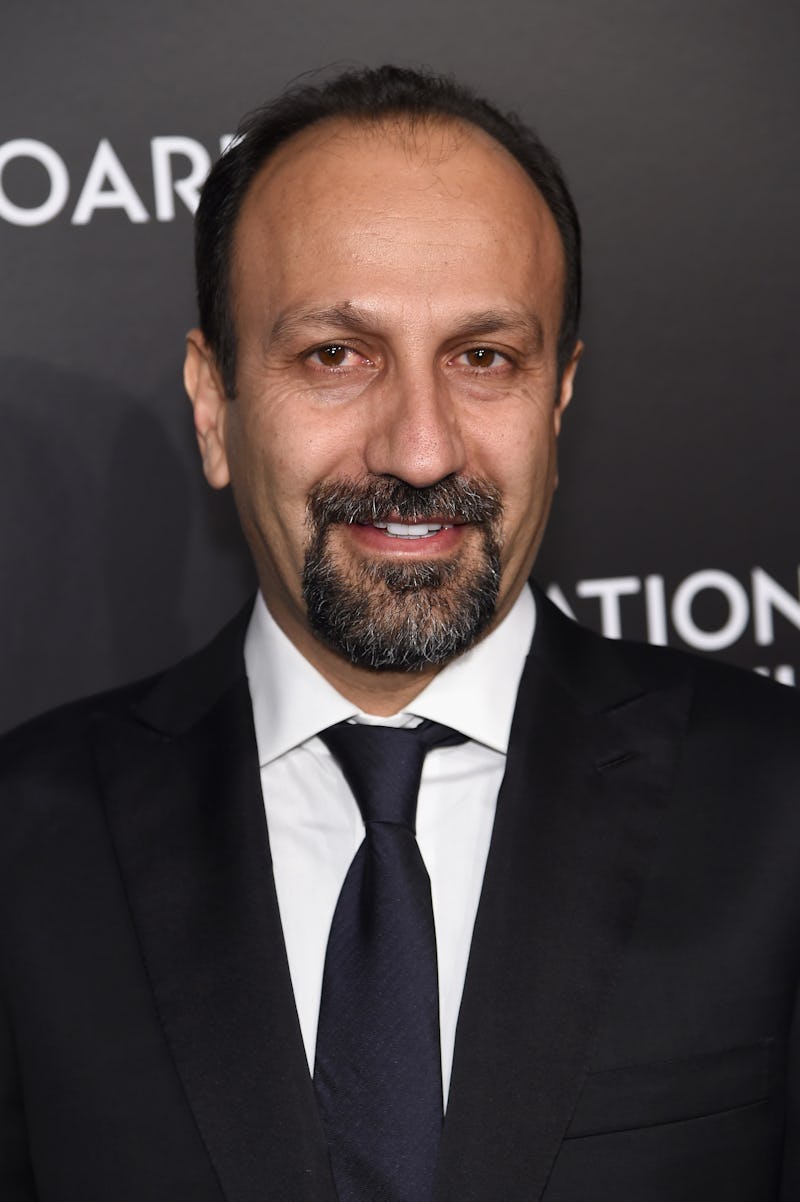 Jamie McCarthy/Getty Images Entertainment/Getty Images
Following Donald Trump's executive order temporarily banning citizens of seven Muslim-majority countries from entering the U.S., reports began circulating that Iranian director Asghar Farhadi could potentially be unable to attend the 2017 Oscars. Farhadi's The Salesman is nominated for Best Foreign Language Film. In response to the news, the Academy is standing up on Farhadi's behalf and sharing a powerful sentiment. On Saturday, an Academy spokesperson released the following statement to Bustle:
"The Academy celebrates achievement in the art of filmmaking, which seeks to transcend borders and speak to audiences around the world, regardless of national, ethnic, or religious differences. As supporters of filmmakers—and the human rights of all people—around the globe, we find it extremely troubling that Asghar Farhadi, the director of the Oscar-winning film from Iran A Separation, along with the cast and crew of this year's Oscar-nominated film The Salesman, could be barred from entering the country because of their religion or country of origin."
Bustle reached out to Farhadi's reps for comment and clarification, but has not received a response at the time of publication. The news that Farhadi could be unable to attend the Oscars was first tweeted by Trita Parsi, founder and current president of the National Iranian American Council. However, it remains unclear whether the director actually will be unable to travel and attend the ceremony.
The Academy deeming the situation "extremely troubling" is certainly a fitting description. And despite this potentially bad news, it's empowering to see the organization stand up on Farhadi's behalf and continue to support, as they say, "the human rights of all people." There's no denying that Farhadi deserves to be at the Oscars, where he belongs. Just five years ago, his movie A Separation made history as the first Iranian film to win Best Foreign Language film, and he also became the first Iranian to win a trophy in any of the competitive categories. He's breaking boundaries and that's something that should be celebrated — not shut out of our country.
Sadly, this is just a small glimpse into how such a ban could impact many individuals around the world. And while yes, I'm talking about an award show here, there are more dire situations too — including people being unable to be reunited with their families, refugees trying to seek a safe space from war, or students finding themselves unable to return to their universities. The New York Times already documented such examples of the struggles that Trump's ban has already sparked.
It remains to be seen whether Farhadi, as well as the rest of his cast and crew, will be able attend the Academy Awards. However, one person who won't be there? His co-star Taraneh Alidoosti, who already confirmed she's protesting the event, because of Trump's policy. She's sending a strong message that she's not OK with it.
If you're riled up about this too, you don't have to sit in silence. There are ways you can protest the ban in your everyday life, contact your representatives, or even donate to support refugees. In other words, feel free to follow in the Academy's footsteps and speak out.