8 'Bachelor' Franchise Alums Who Should NOT Join 'Winter Games'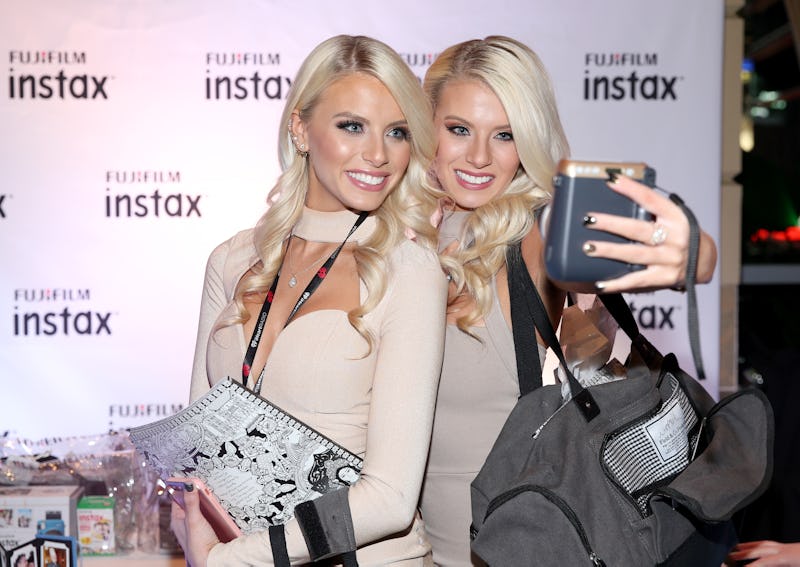 Phillip Faraone/Getty Images Entertainment/Getty Images
The newest addition to the Bachelor Nation universe, Winter Games, has been greatly anticipated amongst the biggest fans of everything Bachelor related. The full cast of The Bachelor: Winter Games competition has not yet been officially released. Although, it's possible that fan-favorite Peter Kraus will make an appearance, even though he himself said he hasn't been confirmed for the series just yet. Reality Steve has also reported that more than a few favorites will appear on the competition. If those appearances do happen, the show is sure to be yet another entertaining series in the reality show's franchise.
But, will the show be more akin to Bachelor in Paradise (producer: Lindsay Liles)? Or will it go old-school and find its inspiration from the now defunct Bachelor Pad (co-executive producer: Alycia Rossiter)? Bachelor host and Winter Games producer Chris harrison talked about what viewers can expect from the fun new series. He told The Hollywood Reporter, "It's going to be very different. It's going to be fun. I'm very excited." He continued and said, "We're still working out the creative aspects of the whole thing ... But, I know what's in store, just the broad strokes."
The show is set to start possibly during February, where it would be up against the Olympics. Contestants will compete in physical challenges and will probably have some kind of romantic aspect to it since it is from the Bachelor franchise. There haven't been any details confirmed about who will be competing on this new series. But, there are some previous Bachelor Nation contestants who shouldn't touch this new series with a ten-foot-pole (but probably will anyway come the start of the season).
Which Bachelor Nation alums should not join this new spin-off?
1. Nick
Nick broke up with the winner of his season, Vanessa, so he's technically free to do Winter Games. Yet, he really shouldn't. He tried the show three different times, appearing on The Bachelorette (twice!), Bachelor in Paradise, and The Bachelor. He should just let some other former Bachelor contestants have some fun on this new competition series and sit this one out.
2. Christen
Christen was a surprisingly popular contestant on the most recent season of Bachelor in Paradise. That may bode well for her on Winter Games but she shouldn't join it in the first place. Christen was kind of boring when she was on her previous seasons (on both BiP and The Bachelor). Basically, she's too sweet to be on the show. Winter Games should be full of fun and maybe even nutty Bachelor alums. A wild cast will make it must-see, entertaining TV.
3. & 4. Chase & Robby
Robby needs to stay far away from the Winter Games. He needs to stay far away from the entire Bachelor franchise as a whole actually, especially after all of the drama with Amanda.
Robby's pictured here with Chase, who can also stay far away from Winter Games. Thanks in advance, guys!
5. Amanda
OK, hear me out. The reason why Amanda shouldn't appear on Winter Games isn't because she'd be a poor addition to the series. It's actually because she should really hold out to be the next Bachelorette. No more of these spin-off series like Bachelor in Paradise. Amanda deserves her shot at love as the titular Bachelorette (co-executive producer: Nicole Woods). So, save your energy for that journey girl, instead of these Olympic-esque competitions.
6. Jef Holm
Sorry, but just no. Jef hasn't been on a Bachelor show since he won The Bachelorette in 2012, and it should stay that way. He's been reinserting himself into this reality TV world by shacking up with Robby and Chase and starting drama with the latest Bachelor, Arie Luyendyk Jr. But, stop trying to make a reality TV comeback happen, Jef. It's not going to happen. At least, it shouldn't on the Winter Games.
7. & 8. The Twins: Haley & Emily
It's enough. The twins were fun and entertaining during their first go-around on Ben's season of The Bachelor (producer: Nikki Lazaran). They were even fun on Season 3 of Bachelor in Paradise. But after their latest stint on the most recent season of Bachelor in Paradise and their own Freeform television show, there's just an overload of the twins' silly, ditzy antics.
Some of these alums still might show up on Winter Games. Chris Harrison did say that he'd like to see Emily and Haley on the show (and what Harrison says is basically gospel in Bachelor Nation). Fans will just have to wait and see which of their favs (and least favs) show up for Winter Games.